How are claims paid if you have Medicare &
Other Insurance?

Dual Coverage?
If you have questions about how Medicare works with other coverage, you've come to the right page.  Hopefully, we've or our links will answer all your questions on  dual coverage here.
We've also included the relevant pamphlets from Medicare.
I have Medicare and:
If you still have questions,  email us, * set a meeting, * ask us a question right on this page, you don't have to even leave your name.
See also our page on dual coverage in general.
Medicare Secondary Payer Recovery Process
Click to Enlarge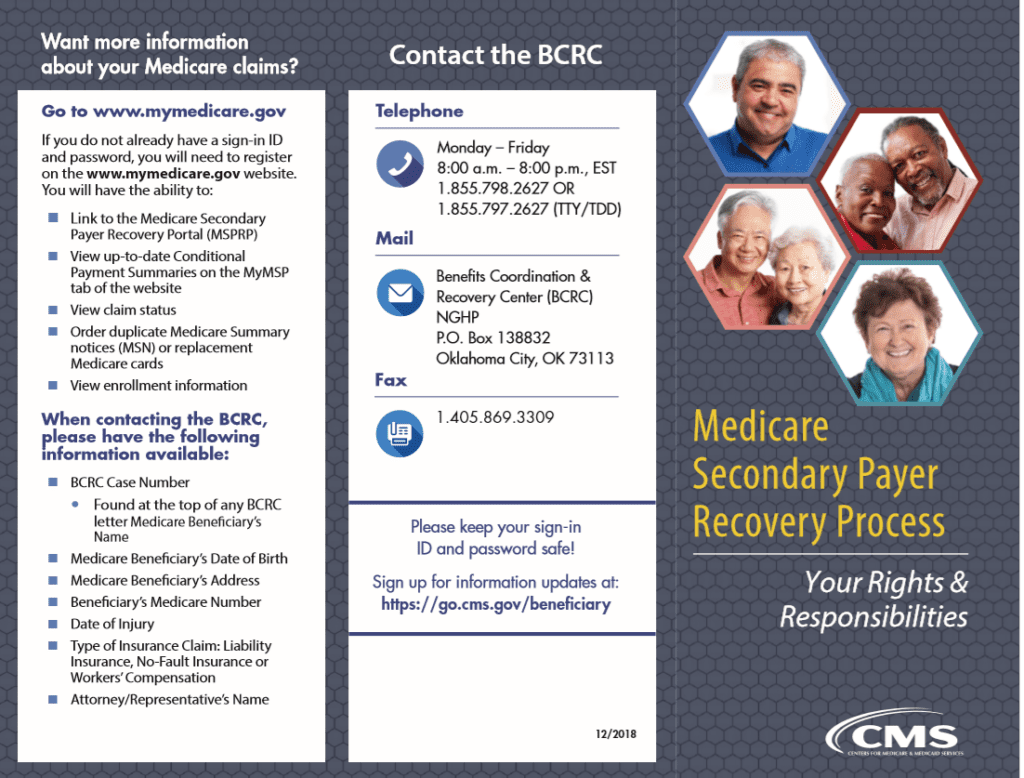 Benefits Coordination & Recovery Center (BCRC)—
The company that acts on behalf of Medicare to collect and manage information on other types of insurance or coverage that a person with Medicare may have, and determine whether the coverage pays before or after Medicare. This company also acts on behalf of Medicare to obtain repayment when Medicare makes a conditional payment, and the other payer is determined to be primary
1-855-798-2627.
Coordination of Benefits & Recovery Overview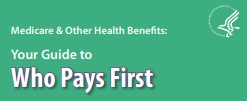 Our Webpage on Medicare & Dual Coverage 
Coordination of benefits –
two or more insurance plans
VIDEO 
Employer obligation to report # of employees to Medicare
Explanation from Cal Broker Magazine Sept 2019
Subrogation
Medicare's Right to collect from other Coverage
You're Medicare Advantage plan has  the right and responsibility to collect – subrogate  for covered Medicare services for which Medicare is not the primary payer.
According to CMS regulations at 42 CFR sections 422.108 and 423.462,    Anthem MediBlue Access (PPO), as a Medicare Advantage organization, will exercise the same rights of recovery  that the Secretary exercises under CMS regulations in subparts B through D of part 411 of 42 CFR and the rules established in this section supersede any state laws.  Anthem MediBlue Access (PPO) Evidence of Coverage
Authorized Blue Cross Anthem Agent # GFKGQSJSRZ
Blue Cross pays us, no charge to you
Instant Enrollment & Full Information
Click here to set a phone, skype or face to face complementary consultation 
Sample HANDWRITTEN request form  for us to be your broker, NO EXTRA CHARGE
Blue Shield Authorized Agent
No extra charge to you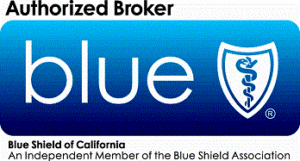 Steve Video @ Blue Shield Headquarters
Dual Coverage Questions from a website visitor 
Answered in Interlineation
My wife (I have full authorization filed for disclosure) is 69 and coverage by traditional Medicare (A and B) and also has group health insurance under a group of less than 20 employees.
***Thus Medicare pays first.
She had an accident and fractured her teeth requiring implant and new porcelain/ceramic pontics.
***Thus Medicare would pay for an accident, but not routine dental.
Claims were submitted to BCBS of Florida who says we should have first submitted the claim to Medicare.
***That's correct, as Medicare pays first, then your group plan picks up the rest.
I have already paid directly for the services.
We reside in Florida and there were two D.M.D.'s (Doctor of Dental Medicine – same as DDS) involved in providing the services.
What do you recommend?
***I suggest that you just send the bill to Medicare.  Then resend to your group plan, once Medicare has paid.
(Also, when we look at my wife's profile online
***Do you mean her Medicare profile? www.MyMedicare.Gov?
it doesn't list the supplemental carrier at all. How to we correct that?
***Send me your password privately and I'll figure it out.  Medicare also has a customer service and live chat on the website.  They should be able to help you.