When, How to add Newborn Coverage? 
What is 30 days of Coverage?
Be sure to check the EOC Evidence of Coverage of YOUR policy!
Here's excerpts of a sample Individual ACA Health Reform Compliant Policy:
Newborns are covered during the first thirty-one (31) days from birth and Adopted Children are covered during the first thirty-one (31) days from the date the Subscriber, enrolled spouse, or enrolled Domestic Partner is granted the right to control health care for an Adopted Child.   Refer to the part YOUR ELIGIBILITY for additional information about coverage of Newborns and Adopted Children Specimen Policy Page 20
Newborn and Adopted Child Coverage Newborn and adopted child(ren) of the Subscriber or the Subscriber's spouse will be covered for an initial period of sixty (60) days from the date of birth or adoption. Coverage for Newborn and adopted child(ren) will continue beyond the sixty (60) days, provided the Subscriber submits through us a form to add the child under the Subscriber's Agreement. The form must be submitted along with the additional Premium, if applicable, within sixty (60) days after the birth of the child. Failure to notify us and pay any applicable Premium during this sixty (60) day period will result in no coverage for the Newborn or Adopted Child beyond the first sixty (60) days Specimen Policy Page 26
Newborn is a recently born infant within thirty-one (31) days of birth. Specimen Policy Page 168 *
As long as you enroll your newborn within 30 days of birth, coverage should be effective as of your baby's birth date, and your baby cannot be subject to a preexisting condition exclusion.
Remember, you should enroll your baby within 30 days of the date of birth. DOL.Gov
See rules for Special Enrollment for Individual Plans.
Why was I billed for my newborn's charges?
No insurance will add your newborn automatically. It is your responsibility to inform your insurance company to add your newborn baby. Most insurance companies will give you 30 days after the arrival of your newborn to add them to your coverage. However, not all plans will retro your coverage back to the birth. Always check with your insurance company for their requirements. sjmedicalgroup.com
Report Changes in household within 30 days to Covered CA  Publication 5152
Forum says the rules above stand… just because insurance company gave a month of coverage, no obligation to extend period to add child.
Related Pages in this section
Steve Shorr
Website Introduction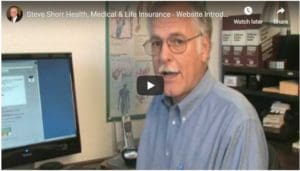 15 reasons why you would be more comfortable with us
Our Webpage on Insurance Coverage for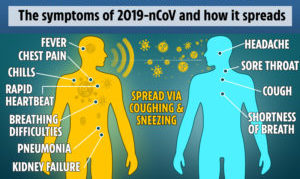 Graphic from The Sun.UK