Resources & Links for Mental Health Treatment Illness
FSP Full Service Partnership
South Bay Los Angeles CA 
Lanterman-Petris-Short (#LPS)
Conservatorships
LPS conservatorships are used to care for adults with serious mental health illnesses who need special care.
These conservatorships are used for people who usually need very restrictive living arrangements (like living in locked facilities) and require extensive mental health treatment (like very powerful drugs to control behavior). Welfare & Institutions Code 5000-et seq
Conservatees in LPS conservatorships cannot or will not agree to the special living arrangements or treatment on their own.  LPS conservatorships must be started by a local government agency. courts.ca.gov
The Act in effect ended all hospital commitments by the judiciary system, except in the case of criminal sentencing, e.g., convicted sexual offenders, and those who were "gravely disabled", defined as unable to obtain food, clothing, or housing CA Jury Instruction 2002 * psycheteria.org *  [Conservatorship of Susan T.]. It did not, however, impede the right of voluntary commitments. It expanded the evaluative power of psychiatrists and created provisions and criteria for holds. Wiki Pedia
#Gravely Disabled
What exactly is it?
Definition? Criteria?
The statutory definition of commitment for grave disability is:
Be sure to check out our main page on Conservatorship for an introduction
Grave disability
The LPS Lanterman Petris Short act, defines grave disability is defined with three seemingly simple reasons – criteria:
Cannot distinguish between food and non food
Endangers health by gross negligence in needed diet and nutrition
Begging or stealing food
Eating out of refuse or garbage cans
Ordering meals at restaurants without having funds
Demonstrates excessive and consistent food preferences or aversions which endanger health (except for genuine religious reasons)
Having spoiled food in refrigerator or no food for a lengthy period of time in the house
Engaging in public nudity or "unthinking" exhibitionism
Engaging in bizarre style of dressing that does would be apt to lead to social difficulties (if not used by social group or personal preferences)
Wearing filthy or soiled clothes with lack of recognition of personal hygiene problem
Wearing disheveled clothes for prolonged period of time
Leading a nomadic existence with an inability to establish stable community living, including living in the streets or other public places
Unable to locate housing and make the appropriate arrangements with an inability to ask for or accept assistance in doing so
Unable to manage his or her household in such a way as to avoid clear dangers to health
Presence in household of filthy conditions) fire hazards that the person cannot correct, vermin infestations, and lack of bathing and toilet facilities
Resists leaving residence even if evicted or the residence is sold
Hoarding nonsensical items while misplacing necessary items
Financial incompetence
Unable to earn an income and unable to avail himself of financial assistance from public or private agencies
Completely dependent on family or friends to provide financial assistance for basic personal needs
Has funds but no longer knows or understands the location and/or extent of them
Refusing to expend funds to the extent of endangering personal health and/or safety
Has no funds and does not see this as a problem
Grossly and inappropriately expends funds needed for basic personal needs
Has untrue beliefs as to having extensive money or property
Mismanages funds so that rent and utility bills remain unpaid
Unable to accept inability or loss of ability to understand complex financial matters leaving him vulnerable to manipulation by unscrupulous individuals
Incompetence in regard to health
Unable or unwilling to follow medical instruction regarding treatment and self care which are essential to health
Loss of weight or other evidence of malnutrition due to not eating or lack of proper food
Wanders away from residence and becomes lost frequently without recognition of the seriousness of the problem
Failure to adjust in the community
Involved in frequent confrontations with family members or neighbors involving abusive, threatening, or assaultive behavior
Engages frequently in disruptive, destructive acts in the home or neighborhood, possibly leading to threatened or actual eviction
Engages in bizarre or other behavior which may be self-endangering and/or a threat to others requiring police intervention  Jewish Family Service Summary
Though these criteria may seem simple, they aren't. For example, just because someone is mentally ill and homeless does not mean that they are gravely disabled. If they can provide a reasonable, executable plan for where they would stay or if they are stable being homeless, then they do not meet LPS criteria. If, on the other hand, they are homeless in a location in which their life or health is often in jeopardy and, as a result of mental illness, they do not comprehend this, then they likely are gravely disabled.
These issues achieve marked salience in hearings for 5250's in which the argument is made that someone is gravely disabled. It is often helpful to identify which underlying issues lead you to the conclusion rather than requiring the hearing officer to identify the issues. If someone is gravely disabled for an extended period of time, they can be placed on an LPS conservatorship. Note, however, that there are So, below are examples of states or conditions that have been upheld as evidence of grave disability. Note that they extend beyond a simplistic definition relating to food, clothing, and shelter. That is, there are a variety of ways one can demonstrate incompetence in these areas.
***********
the Court, in Addington v. Texas,  held that the need for civil commitment must be provided by clear and convincing evidence. In the Lanterman-Petris-Short Act (LPS), the legislature opted to reduce long-term confinement of the mentally ill. "habeas corpus"  meaning literally "that you have the body")[1] is a recourse in law through which a person can report an unlawful detention or imprisonment to a court and request that the court order the custodian of the person, usually a prison official, to bring the prisoner to court, to determine whether the detention is lawful.[2]
Conservatorship of Roulet  –  Proof beyond a reasonable doubt
Parham (Test) v J.R. 442 US 584  1979 Gravely Disabled vs dangerous to self and others? The court in Doe I held that the grave disability term was sufficiently precise. The court found that grave disability implicitly required a finding of harm to oneself, i.e. an inability to provide for one's basic physical needs, and therefore met the constitutional requirement of dangerousness. The right to choose and practice a particular life style is protected by the first amendment rights of association, assembly, and free expression  Law.SCU.Edu  Written 1.1982 *
Case Law
if nothing else, the background information is an interesting story.
All our plans are Guaranteed Issue with No Pre X Clause
Quote & Subsidy #Calculation
There is No charge for our complementary services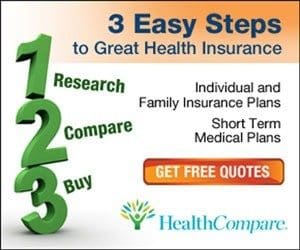 Watch our 10 minute VIDEO
that explains everything about getting a quote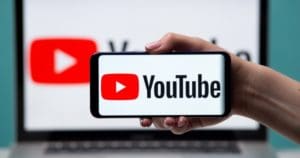 Our Quote Engine Takes all the complexity out of using pencil and paper to figure out the premiums per the Obamacare/ACA rules under   CFR §1.36B-3 *
What is an #FSP?
Full Service Partnership 
An FSP is a Full Service Partnership is "the collaborative relationship between the County and the client, and when appropriate the client's family, through which the County plans for and provides the full spectrum of community services so that the client can achieve the identified goals."
Adult Full Service Partnership (FSP) programs are:
designed for adults ages 26-59 who have been diagnosed with a severe mental illness and would benefit from an intensive service program. The foundation of Full Service Partnerships is doing "whatever it takes" to help individuals on their path to recovery and wellness. Full Service Partnerships embrace client driven services and supports with each client choosing services based on individual needs. Unique to FSP programs are a low staff to client ratio, a 24/7 crisis availability and a team approach that is a partnership between mental health staff and consumers.
Adult FSP programs assist with housing, employment and education in addition to providing mental health services and integrated treatment for individuals who have a co-occurring mental health and substance abuse disorder. Services can be provided to individuals in their homes, the community and other locations. Peer and caregiver support groups are available.
Psychological Services in Jails & Prisons 
Educational Opportunities for the Incarcerated
"If we never change criminal thinking, we will never change criminal behavior."
You can print out this list of our inmate correspondence courses.
Medical Services
Cost increase in prisons – Health Care CA Health Line 1.7.2016
Twin Towers Los Angeles County
Latest Information on Prisoner Status
Mail Regulations
Inmate Medication Form
Mental Illness Information
More Mentally Ill in Jails than Hospitals E. Fuller Torrey MD 22 pages pdf
Jail not the place for the mentally ill aclu socal.org
Forensic Psychiciatry Web Site – Dr. Reid
the U.S. Supreme Court ruled in Estelle v. Gamble [Wikipedia] that ignoring a prisoner's serious medical needs can amount to cruel and unusual punishment, noting that "[a]n inmate must rely on prison authorities to treat his medical needs; if the authorities fail to do so, those needs ACLU
Publications

#BenefitsCal is a one-stop-shop to apply for...
Required Reporting
Job Skills

#LAURA 's Law
Laura's Law allows courts to order certain historically violent, dangerous, or incarcerated individuals to accept treatment as a condition of living in the community. To be eligible individuals must have a serious mental illness that causes them to be unlikely to survive safely in the community without supervision, and been in a hospital, prison or jail at least twice within the last thirty-six months; or involved in acts, attempts or threats of serious violent behavior toward self or others within the last forty-eight months.
Learn More ==>
Los Angeles County Department of Mental Health – Implementation 3 pages

[email protected]

  or (213) 738-2440
LAPD
Welfare & Institutions Code §5348 et seq
Court Services for mentally ill who get involved in Criminal Cases – Mental Health Court Linkage Program
See CARE Proposals 
Child, Sibling & Related Pages
[child-pages]