What is "enmeshment?"
Enmeshment is a description of a relationship between two or more people in which personal boundaries are permeable and unclear.  This often happens on an emotional level in which two people "feel" each other's emotions, or when one person becomes emotionally escalated and the other family member does as well.  A good example of this is when a teenage daughter gets anxious and depressed and her mom, in turn, gets anxious and depressed.   When they are enmeshed the mom is not able to separate her emotional experience from that of her daughter even though they both may state that they have clear personal boundaries with each other.  Enmeshment between a parent and child will often result in over involvement in each other's lives so that it makes it hard for the child to become developmentally independent and responsible for her choices. fulshear transition.com/enmeshment-symptoms-and-causes/ *
SIGNS OF ENMESHMENT
In enmeshed families, children may be brought up with the expectation that they will accede to their parents' wishes and develop the same belief system and ideals. Some children may become a parent's sole source of emotional support or become the vehicle through which a parent lives out their own unrealized dreams.
Most often, enmeshment occurs between a child and parent and may include the following signs:
Lack of appropriate privacy between parent and child
A child being "best friends" with a parent
A parent confiding secrets to a child
A parent telling one child that they are the favorite
One child receiving special privileges from a parent
A parent being overly involved in their child's activities or achievements
Children affected by enmeshment may feel like they have to take care of the parent, rather than the other way around. People from enmeshed families may also feel guilty if they spend time away from their family members, and they may face pressure to remain physically close to home and to engage in typical family activities regularly instead of pursuing their own interests. Good Theraphy.org *
AA's 12 STEPS, INCLUDING POWERFUL 4 TH STEP WORKSHEETS   
Herb K's workbook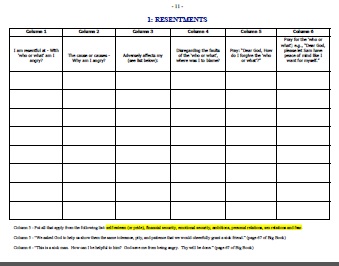 Get Instant Term Life Quote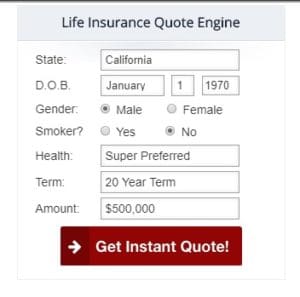 Life Insurance Buyers Guide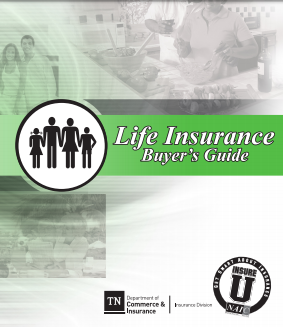 How much  life insurance you really need?