Can you get Covered CA Subsidies if your
Employer offers "Affordable Health Coverage?"
"Family Glitch"
Covered CA Explanation of Employer Sponsored Affordability Test
"Affordable" plans and the 9.5% standard
A job-based health plan is considered "affordable" if the employee's share of premiums for the lowest cost self-only coverage that meets the minimum value standard is less than 9.5% of their family's income.
In other words, if your share of your premiums for a plan that covers only you (the employee)–not your family–is less than 9.5% of your family's income, the plan is considered affordable.
You may pay more than 9.5% of your income on premiums for spouse or family coverage from your employer. But affordability is determined only by the amount you'd pay for self-only coverage from your employer.
Employer Shared Responsibility Provision:
Under the Affordable Care Act, most large employers are required to provide health care coverage that is both affordable and comprehensive. If large employers do not offer coverage at all or coverage that is not affordable and comprehensive, then their employees can apply for coverage with premium assistance (tax credit) through Covered California. If an employee enrolls in a Covered California plan and does receive this tax credit then the employer may be subject to penalties.  Read  More
VIDEO What is APTC Advance Premium Tax Credit
Interactive Tax Assistant (ITA)
Am I eligible to claim the Premium Tax Credit? 
Learn More About Your Health Insurance Tax Documents | Covered California VIDEO   
Tax #Estimators
ACA What You Need To Know  #5187 
Kaiser Foundation reports that 27% of uninsured individuals are eligible to purchase a bronze plan with $0 premiums after subsidies in 2019.  Silver plans with cost-sharing reductions (CSR) for single individuals with incomes below 200% of the poverty level 
can be purchased
 for roughly $20 to $130 per month after subsidies, depending on an enrollees' income.
KFF
 *
Questions About 8% Rule and possible Exemption from Mandated Health Insurance
Question if Employer Coverage offered?
Another Question for ANY Health Care Program
9.86% Applicable Percentage 2019  Rev Proc  2018-34

​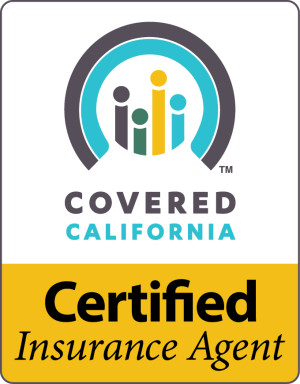 #Covered CA Certified Agent  
No extra charge for complementary assistance 
Videos on how great agents are