Hello, frustrated Covered CA website visitors.
Historical
Check out the entire page, links & comments for solutions to your problems.
Email us, [email protected] if we haven't addressed yours.
Since this page is historical, we are no longer updating broken links.
Hopefully, this page is OUT OF DATE.
Check for 2015 Covered CA Info here   ♦   2015 SNAFU's ♦   Quotes, Subsidies & Benefits
While the Covered CA website had been working pretty well for a while, the enrollment and status portion has been down for almost a week, with NO relief in site.  LA Times 2.23.2014 I feel insulted that Covered CA's solution is more advertising or to hire and train clerks. Covered CA Press Releases   There are over 8,000 Certified Agents, with years of experience, education, background checks, licensing and malpractice insurance,  that can help you at no additional charge.   Does Covered CA or the Presidents announcements mention that?
So, on this page, we are documenting all the "fixes"
that Covered CA, the Insurance Companies, State and Federal Regulations to remedy the problems.  Please read the entire page and comments to see if there is an alleged solution to your problem.  We are getting so many "updates" that it's almost impossible to keep up.
Blue Shield  (Instructions) 
Blue Cross,
Get my ID #clarification of deadline dates for 1.1 and 2.1 effective dates) websites and 1st class mail (use certified?) to pay your premium and NEW  Covered CA Instructions where  you can pay the premium ONLINE with your Application #.  The deadline has been extended to the 15th (LA Times 1.4.2013) *  Anthem extended to 31st and Kaiser to 22nd per Sacramento Bee 1.14.2014 *  PCIP plan extended to 3.31.2014 so did Health Net.
Will my coverage with Covered CA REALLY be effective 1.1.2014???
In summary, YES!!!  The Insurance Companies are URGED to do so.  See also provider lists.  There is also a provision to extend PCIP another month.
Will I get my ID card or at least a policy number that my MD or Pharmacy can confirm?
MAYBE!!!   LA Times 1.10.2014 Glitches Mount  Covered CA Memo 1.5.2014 stating you can get coverage 1.1.2014 even if you haven't paid yet, but provider might make you sign a promise to pay.  Pharmacy agreement to provide 30 days of your Rx.
Need to Vent or see if there are any "secret hints" that other consumers are finding – check Covered CA's Facebook page and our comments section below.  I was kicked off though for criticizing them and/or linking to the full detailed answer on my website.
Wall Street Journal 12.23.2013 Peter Lee – Director  [Customers should] make a good-faith effort to sign up by the end of Monday if they want coverage Jan. 1, but he said Covered California "will help people get to the finish line" if they start Monday and run into hurdles.   CC's FAQ's on payment deadline  More FAQ's  12.24.2013 Bulletin 12.27.2013 Agent Procedures – Job Aid for 1.1.2014 effective date.  InsureMeKevin.com
View our page on the REFUSAL of Covered CA to process applications faxed to them.  I'm having trouble setting "anchor text" so read the 1st paragraph and then scroll down to the bottom to read further.
Washington Post 12.19.2013  – Mandate does not apply to those whose policies were cancelled.  Sebillus Letter  HHS Guidance

If you want individual  help with Covered CA, you MUST first appoint us as your authorized CIA – Certified Insurance Agent.  Instructions See "Find Help Near You" in the upper right hand corner, after you log in.  Federal & State Proclamations on importance of licensed agents.
I don't know – is the best answer available.  (DaveFluker.Blog Jan 3rd)

Excerpt from Blue Shield Agent Bulletin:
Auto Pay
You may have noticed that some of your clients enrolled in AutoPay were showing as delinquent for their January premium/dues. Due to a system error, some members' bank accounts were not drafted at the beginning of the month as normally scheduled. We are aware of the issue, and will draft their account no later than January 17. Please note that their access to benefits is not impacted by this delay.
We appreciate you and your clients' patience at this time, and thank you for helping our mutual customers through this difficult period.
8. What will happen after I apply for Medi-Cal health coverage?
You will receive a letter within 45 days to tell you which program you and your family members qualify for. If you don't hear from us, please call us at 1-800-300-1506 (TTY: 1-888-889-4500). (FAQ's DHCS.Gov)
The caller will need to click on the link "Member Registration"  and the webpage will ask them what their name, DOB and last four digits of their SS# are.  Once that is entered, if their application is done processing by CC and forwarded onto BlueShield system, their information and ability to make their first binder payment will pull up.  If their application has not been processed by CC and forwarded to BSC yet, it will produce no results and the caller will need to wait and keep checking the website. Or the number to call is 855-836-9705 but wait times are also long. Better to try online first.
test to see if change log working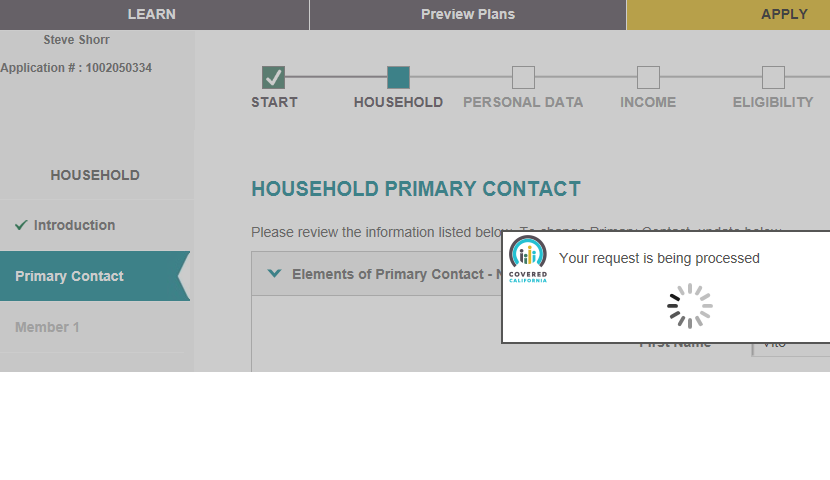 Other pages on this site you might want to visit.
I learned the word SNAFU  Situation Normal, All Fouled Up  in the dorm, when I attended San Diego State in the early 70's and earned a degree in Insurance.  In all that time, I've never been able to use the word in a sentence, until last 10.1.2013, when Covered CA.com, Health Care.Gov nor the Insurance Company Websites or my own Quote Engine that I pay around $250/month for were supposed to launch, but did not do it properly.
​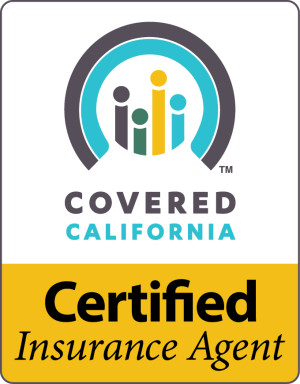 Covered CA Certified Agent  
No extra charge for complementary assistance 
Videos on how great agents are
Enrolling in health plans has helped people focus on their families and careers, and feel protected against unexpected medical issues.