What if you don't live in the USA?
How do you meet enrollment Deadlines?
Web Visitor Q & A in interlineation
I have both Medicare Part A Hospital & B Doctor Visits.
in order to have a Guaranteed issue OR be in Initial Enrollment period I have to enroll within 6 Months
Guaranteed Issue Medicare Supplement Plan ( Medigap ).
I have been living in India for a long time due to family obligations etc. and I cannot be back in my last Resident state of Wisconsin before the deadline.
I have my household furniture etc. in a storage place in Wisconsin as well as my Bank accounts are in Wisconsin & I do all my transactions thru those banks. I also plan on coming back around Christmas or beginning of 2017. I do have friends in Wisconsin where my policy can be mailed.
***Sounds like you have residency to me, based on CA Franchise tax rules.The most authoritative definition I can find. I don't find a definition in Blue Shield's evidence of coverage.   FYI Covered CA accepted documents for proof of CA Residency – Page 3
***Our page on Medicare Advantage Enrollment dates.  The citation is on page 7 of publication 11219.

Do supplement plans have the same option?
***See our Guaranteed Acceptance Page for Medi-Gap.
I checked via email with CA Health Care Advocacy SHIP (State Health Insurance Assistance Program) and they said no.  So did Blue Shield Broker support.  See our page on Residency and the updated Q & A there.
If I  sign up for Medicare Advantage the first time, can I switch to Supplement plan
within 12 months under the trial right privelege? 
 Read the Q & A and the  guaranteed issue rights on our Medi-Gap page.

do I have to sign up for Advantage plan immediately after I turn 65
or I can do that after I am back to US & within 60 days of my return by which time I will be 66 ?
See the Q & A above.  Also review the residency requirements and service area for a MAPD Plan
***It says 2 months after you return.  That is for MAPD.  I will have to check on Medi-Gap.  Good complex question.
There may also be an issue of when you can disenroll from Medicare Advantage (MADP).   On the Medicare.Gov website, also publication 11219 page 5, it says to just call Medicare or your Health Plan. Some places list the time period only as January 1 through February 14 of each year.  What brought this to mind, is that agents and the companies can get in trouble if there are too many disenrollments.
Does the  Guaranteed Issue right require me to answer Medical Questions when I want to switch to Supplement plan within 12 months window ?
***That's the whole point of guaranteed issue, that you don't have to answer medical questions, just show the guaranteed right.
underwriting process?
***Take a look at a sample application and see what the questions are.  Different insurance companies ask different questions, here's a sample from one of the more liberal companies.  This is NOT sales material and is informational only!
*********
He said
***Hearsay.  I can't use it!
you just need an address, He said even my Storage address is fine
***This IMHO is huge, to show residency!
but that is just a Po box address & he said that fine too. I asked him about my friends address & he said that is fine too. He was in a hurry to sign me up immediately & I said I will call him back.
 Who will be responsible for errors or misrepresentations on the application? Me or the Agent ?
***I still think it's all an issue of residency.  See above.  The agent is telling you the same think I am.  The difference is, that I looked up the exact laws on residency and it's a gray area.
I do not think that this gray area of residency is a "material matter" that the policy could be recinded for.
I'd say you are both responsible, but now I think you are getting me outside the realm of insurance and into law, where I can't advise you as I'm not a licensed attorney.
Do I have a right to record the signing up conversation &
will it protect me because agent made a mistake ?
***If you don't trust mine and the agents definition of residency, then you just shouldn't buy the plan.  My father and grandfather were in the business too and they taugh me that if a prospect asks too many questions, don't sell him the policy.
Even if you call an Insurance Company direct, their inside sales staff will probably tell you the same thing.  If you want to cover yourself beyond comprehension, write a letter and include it with your application.   Please note that the companies often make mistakes and won't own up…
I just let my contract go with Health Net, as there RSM Regional Sales Manager told me THREE times, that I couldn't write a medi-gap plan for someone whose MAPD plan non renewed.  Even though  I emailed her the official proofs.   She even kept this up at a sales meeting and told the other agents there the same thing.   When my client complained to the CA Department of Insurance, HN denied responsiblity as they said they never received an application.  They didn't mention anything about telling their agent that he would be wasting his time sending it in.
Also, I don't think you can say the agent made a mistake.  You now know more about residency than 95% of agents and Regional Sales Managers.  In addition, by your question, you know about recision of policys for mistatement of material facts than most anyone in the sales force.
Insurance Application – Errors – What must be disclosed
You might try your
State Health Insurance Assistance Program  –
If you do get more clarification – please post in comments below.
#Medicare10050 and You
2022   
Everything you want to know 
Steve's Video Introduction to Medicare & You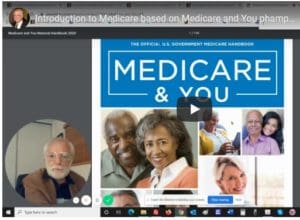 Social Publication # 10043 What is Medicare
Your Medicare Benefits # 10116
What's Covered App for Smartphones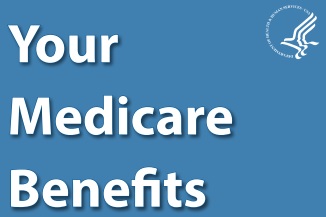 See our webpage on lawful presence & public charge
Residency for Medicare & Under 65 
A California resident is  one who is in California for other than a temporary or transitory purpose; or Domiciled in California, but outside California for a temporary or transitory purpose. (ftb.ca.gov). 

Amount of time you spend in California versus amount of time you spend outside California;

Location of your spouse and children;

Location of your principal residence;

Where your driver's license was issued;

Where your vehicles are registered;

Where you maintain your professional licenses;

Where you are registered to vote;

Location of the banks where you maintain accounts;

Location of your doctors, dentists, accountants, and attorneys;

Location of the church, temple or mosque, professional associations, or social and country clubs of which you are a member;

Location of your real property and investments;

Permanence of your work assignments in California; and

Location of your social ties.

In using these factors, it is the strength of your ties and closest connections not just the number of ties, that determines your residency (ftb.ca.gov/)
http://sanjivcpa.com to learn about various tax rules in California. Sanjiv Gupta CPA reviews rules related to residency in California.