How many people are in the Household?
What is the definition?
The sample redetermination form  MC 216 states:
We may need some information about people in your household who live with you or are listed on your tax return, who do not have Medi-Cal and who do not want to apply for Medi-Cal.Sample MC 216
Please note that, Medi-Cal wants to cover everyone and may go beyond the law to gather information to do that.  There are also many other programs that Medi-Cal has that you might qualify for and no one would know unless they asked.  Such as:
MORE Social Services – In Addition to Medi-Cal
IHSS In Home Supportive Services
(f) Household –
Definition (4)       Married couples.
In the case of a married couple living together, each spouse will be included in the household of the other spouse, regardless of whether they expect to file a joint tax return under section 6013 of the Code or whether one spouse expects to be claimed as a tax dependent by the other spouse.
(5) For purposes of paragraph (f)(1) of this section, if, consistent with the procedures adopted by the State in accordance with § 435.956(f) of this part, a taxpayer cannot reasonably establish that another individual is a tax dependent of the taxpayer for the tax year in which Medicaid is sought, the inclusion of such individual in the household of the taxpayer is determined in accordance with paragraph (f)(3) [not filing return or claimed as a dependent] of this section.  Copied from  42 CFR 435.603 – Application of modified adjusted gross income (MAGI)
Scroll down to see flow chart on Household Size
Our website is #MUCH more than just
Pro Bono helping you with Medi-Cal
We've developed the Medi-Cal portion of our website, as many of our Covered CA clients unfortunately end up here, if their income drops below 133% of FPL, Federal Poverty Level, see the income chart.
We do not get a nickel, for this site or for helping people enroll in Medi-Cal, nor answering complex questions.  When you have other questions or need coverage, take a look at   our other websites:
IRS Publication 501
Dependents, Standard Deduction & Filing Status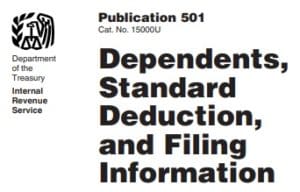 Who Must File
Who Should File
Filing Status
Dependents
Social Security Numbers for Dependents
Standard Deduction
ITA Interactive Tax Assistant – Filing Status

Smart Phone?  Try turning sideways
42 CFR 435.603 rules.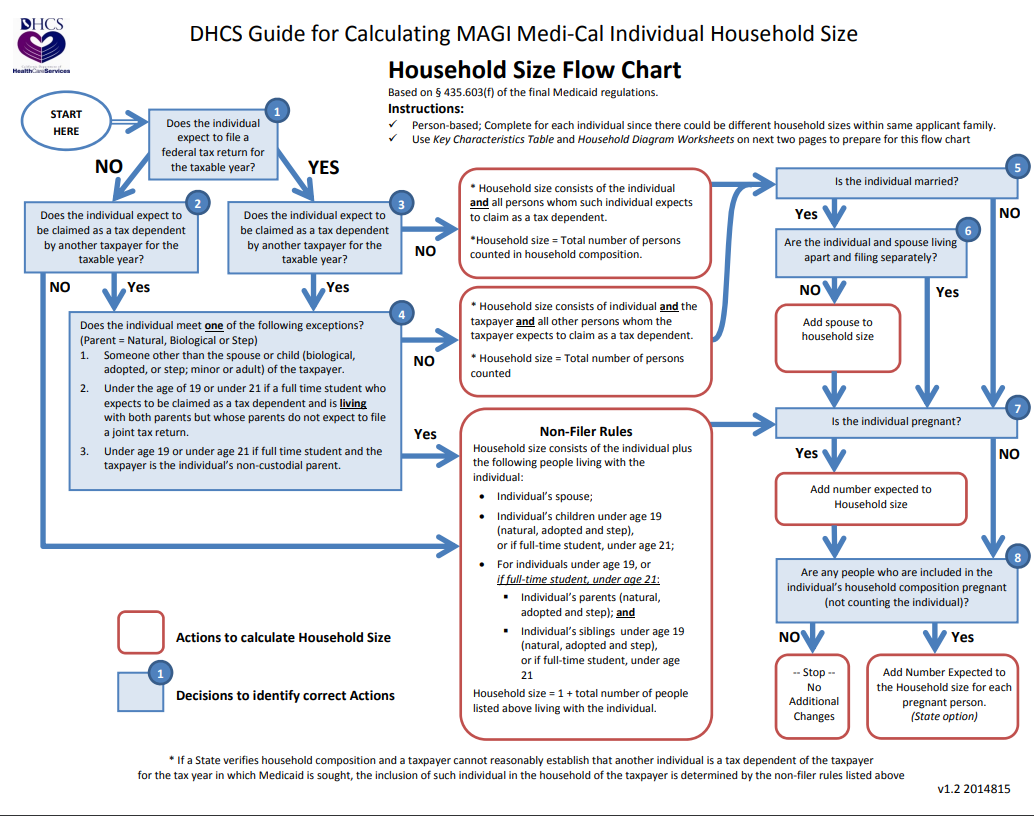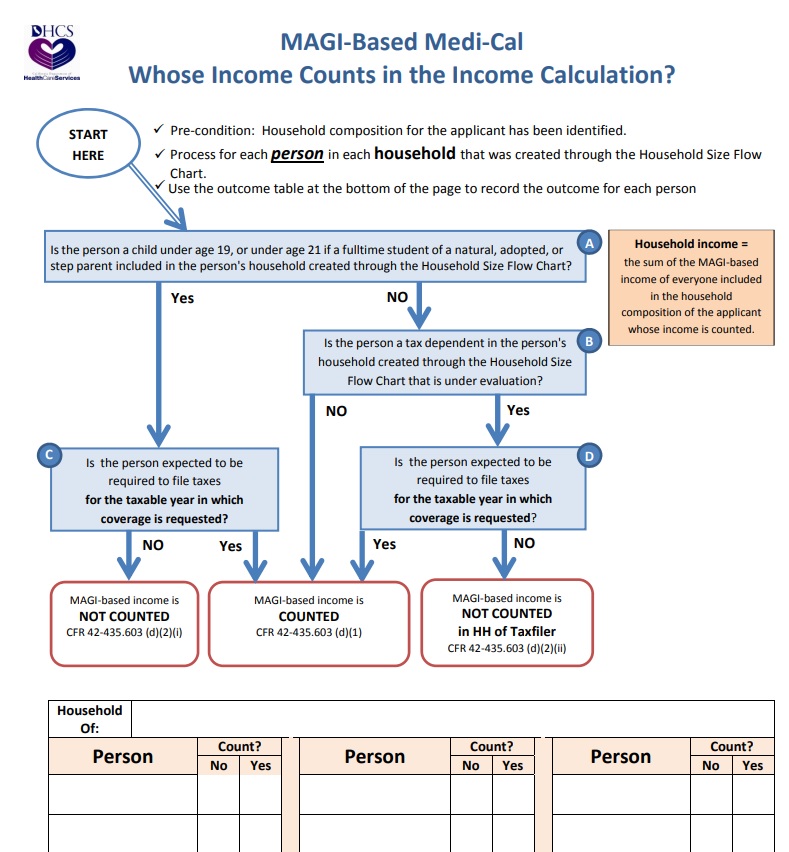 Too much Income for Medi-Cal?
Guaranteed Issue – No Pre X Clause –
Quote & Subsidy Calculation for
Covered CA
No charge for our services