My sister is on disability (stroke) and she lives with me.
"Family size" for Medi-Cal is based on the same definition of "household" under the same rules for Covered CA subsidies APTC –  MAGI. as spelled out in  42 CFR Parts 431, 435, and 457  Kaiser Family Foundation
MC 262 Medi-Cal – Long Term Care Redetermination

See our pages on definition of Household, based on how your taxes are filed.
Household Definition – Who counts?
below, or click on it to get a sharper image,  for a simpler way of looking at the 42 CFR 435.603 rules.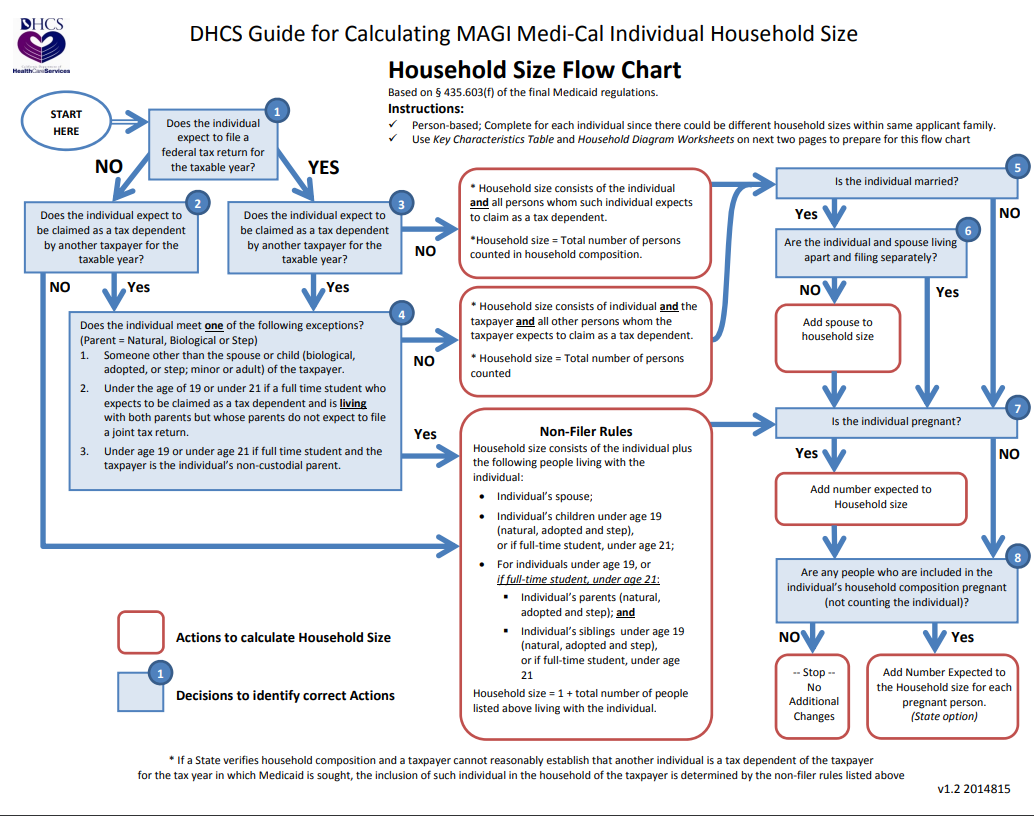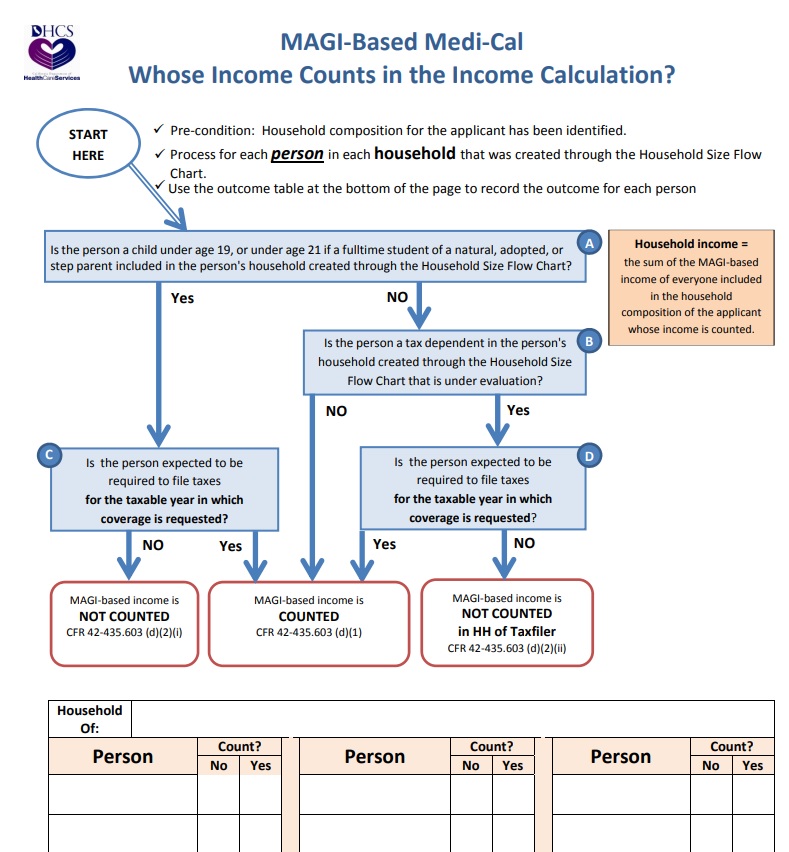 States have the option of defining what is meant by a "family of the size involved" for purposes of determining eligibility for QMBs and SLMBs, section 1905(p); QDWIs, section 1905(s); the optional aged and disabled group, section 1902(m); and the COBRA continuation group, section 1902(u).
States may continue to use the current definition i.e., a "family" is either an individual or a couple, with additional family members accounted for through the SSI deeming process.
However, the States can establish a different definition if they choose to do so. As one example, an eligible individual with an ineligible spouse and three children could be defined as a family of five, with the poverty level for a family five used as the income standard. Other variations are possible; what alternative definition, if any, to use would be up to the State  Medicaid.Gov
***
Medicaid financial eligibility for most groups will be based on modified adjusted gross income (MAGI), (Line 37 1040) as defined in the Internal Revenue Code. The rule generally adopts MAGI household income counting methods, eliminating various income disregards currently used by states. CMS also generally aligns "family size" in the current Medicaid rules with the MAGI definition of "household" and provides household composition rules for individuals, such as non-tax filers, who are not addressed by MAGI methods. Certain groups are exempt from use of MAGI; their financial eligibility will continue to be determined using existing Medicaid rules.
The move to MAGI for many groups will result in some changes from current Medicaid rules related to calculating family size and income and will largely align Medicaid financial eligibility determinations with the standards used to determine eligibility for premium tax credits and cost-sharing reductions through the Exchanges.
Western Poverty Law – Guide to keep Health Coverage for Low Income Californians
Ask a question below or read more FAQ's
I just don't understand why they would need information about my insurance, etc. Other than the fact that I do take care of her,
***Maybe you will qualify for payments under IHSS In Home Supportive Services?
I am not legally responsible for her, so I should not have to answer any personal questions about myself. Correct?
***Is she on your tax return?  A dependent?  Mentioned in the Medi-Cal Household size flow chart?  See our webpage on household definition where we answered a very similar question.
IRS Publication 501
Dependents, Standard Deduction & Filing Status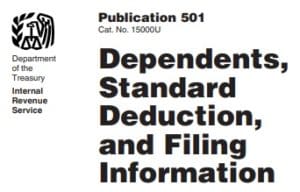 Who Must File
Who Should File
Filing Status
Dependents
Social Security Numbers for Dependents
Standard Deduction
ITA Interactive Tax Assistant – Filing Status

Too much Income for Medi-Cal?
Guaranteed Issue – No Pre X Clause –
Quote & Subsidy Calculation for
Covered CA
No charge for our services
#My Medi-Cal
How to get the Health Care You Need
24 pages
Smart Phones - try turning sideways to view pdf better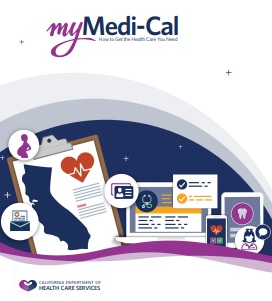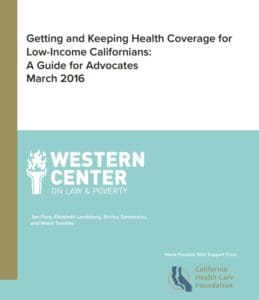 CA State Senator Steven Bradford 35th District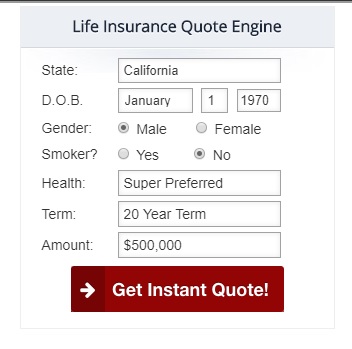 Set up a phone, skype or face to face consultation 
Tools to help you figure out how much you should get
Life Insurance Buyers Guide
Video on how much coverage for death protection you need