Benefits of Automatic Premium Payments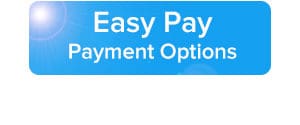 What if you're in a coma in the hospital when the premium is due?
Here's a Long Story –
Bill Duncan* called in and asked if we could get medical insurance for his Mother who has an adrenal problem and possibly has Addison's Disease and is on Paxil for Major Depression.
Her prior coverage had lapsed for non-payment of premium as she states that she has memory loss due to her medical conditions.   The Insurance Company** so far has told them that they won't reinstate and said that they would send a grievance form for them to fill out.   I found a standard grievance form and emailed it to my friend.
I don't know how this will come out, but I looked all over the California Case Law section on  FindLaw.com and so far have found nothing in the sister's  favor.  The closest cases were on Life and Disability Policies that had a special provision at additional cost that will pay your premiums, if you are disabled for say 6 months or more.  Under HIPAA, COBRA and other Insurance Laws, Anti-Discrimination, etc. they all allow cancellation for non-payment of premium.
Here's a letter from an Attorney on a similar issue.
The only medical plan I can find for her at this point is MR. MIP, which is really great as it covers virtually anyone who for medical reasons can't get Individual coverage, the down side was that they have a  waiting list to get in.
So, the moral of the story is, make sure that you have a method to pay your medical premiums so that the Insurance Company can't cancel you, when you need it the most!
Unfortunately, if you can't remember to pay your premiums, you will probably have trouble working too.  Check out Disability Coverage ,  if you have a Retirement Plan or Cash Values in Life Insurance you might be able to access that money.  If all else fails the Government has various plans available.  Healthy Families to cover your children, Medi-Cal if you've become poor,  Social Security Disability – SSI which will qualify you for Medicare – after 2 years of disability and the Free Clinic.
*Name changed for privacy
**Insurance Company named not mentioned as we may be filing a grievance and as near as I can tell, all companies and HMO's would cancel for non-pay, regardless of the reason.
Blue Cross form  Ways to pay your premium or Email us for the form to have your premiums automatically withdrawn from your checking account or credit card
Blue Shield
No more reinstatements on late payments 1/1/2010
Steve Shorr
Website Introduction Video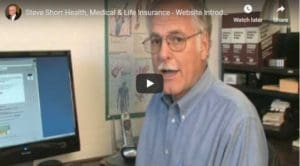 Instant Health Quotes & Enroll
15 Reasons to appoint us as your broker – No extra charge
Our Webpage on Insurance Coverage for