What if one never gets the bill or a cancellation notice?
So here is an update, a clearer version of the story.
I signed up on the Marketplace web site on 2-26-16. Made my first payment on 2-29-2016 for coverage that would have started on 3.1.16.
On May 10th I finally got the welcome package from BCBS of North Carolina. I signed on to their web portal, registered, and paid my April and May premiums that were payable and due.
I never got anything in the mail from BCBS or any emails other than the registration confirmations on email.
I went to pay my June & July premiums and now see a zero balance and coverage termination date of March 31st.
Yet I have no termination letter or any refund check from BCBS. I called customer service August 4th and finally got through to a rep. She claimed I had let the 90 day limit lapse. I explained the above, proving that they have my money May 10.. the bank says May 12th.. She then admits that they NEVER INVOICED June because they dropped me … so that is why I have not gotten anymore premium notices..
By law they have to give a termination notice,
***Do you have that citation?  I'm sure you are right.  The specimen policy on page 39 deals with grace and notice periods. The policy says may terminate, rather than shall. That's in your favor.
and my refund, which they somehow claim has slipped thru the cracks..I asked her if I was dropped why did they take April and May premiums from me ?
***Good point
Why did it take 5 weeks to get me a welcome package ? She agreed that it was a messed up situation….
I told her I want to appeal
***Covered CA Appeals on our website
being dropped and that they need to explain how I dont have 90 days, If in fact I paid April & May, online thru their web portal… My accounts page on their web portal showing payments and invoices is oddly not pulling up any information and gives me a error message..
Rep gets back to me saying somehow I only had 25 days grace period because I was not receiving subsidies,
***31 days
which makes zero sense to me, but whatever, .Agent tells me they are escalating the situation to see what is what and that I should hear from them in 5 to 7 business days… BTW, I have no medical issues or pre existing situations.
***No longer relevant in Health Care Reform.   See our webpage on Pre-X
Crooked company through and through. No mail, no email, all in their favor and they make up the rules as they go along.
***See our suggestions below to answer your first comment – ask a question to us.
The rules are quite complex and no one seems to know them.  That's why I have so many links to the actual law and regulations on this website.
[I] SIgned up with BCBS on the market place.
Paid the first months premium. Never got an invoice for future months premiums.
Finally got a benefits card / package and registerd up on the BCBS web site. Still no invoices, NOTHING IN THE MAIL..
finally paid 2 months premiums April & May on May 12th online.
No invoices, paid statements nothing in the mail, no indication I was terminated as of March 31st (otherwise I would have called them immediately and NOT paid the 850$ that were due. . I know I let June & July slip by but realized that August 3rd called to pay the overdue balances…
Could not view my account statement / payments online "system is down" error message. showed 0 balance….
Called and finally got through on Aug 4th. Was told I was in fact terminated and that the 90 days had passed. Was told by Debbie H. "For some reason we never issued a credit of the 850$ that you paid after you were terminated.
I love how they keep your money, no mail, no invoices, retro terminate you.
Tell you to sign up next year…. I thought all these games they play were curtailed with passage of Obamacare.. Guess not.
***See our page on "Was the cancellation legal?"   Please note that there is no extra cost for having an agent to help monitor the payment situation.
42 U.S. Code § 18021 – Qualified health plan defined §1301 (a) (1) (C) (iii)  agrees to charge the same premium rate for each qualified health plan of the issuer without regard to whether the plan is offered through an Exchange or whether the plan is offered directly from the issuer or through an agent; and
Covered CA to require Insurer's pay commissions  CA Health Line 2.18.2016
You might look into temporary plans or see if you might have a special enrollment period.
Morgan – White Dental – New ACA billing rules 7.9.2013
#Delta Dental Direct

Be sure to put in our AGENT # 2094784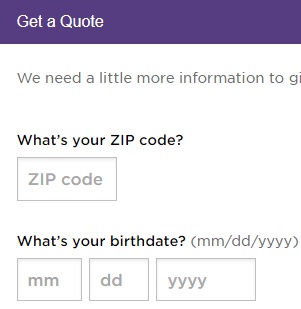 Delta Dental – Covered CA Plans 
California
The USPS now has a feature called #informed delivery.  
Prove you NEVER got the bill?
I'm not an attorney and I can't find a citation, but if you have this feature in the future it looks like it would be excellent evidence to backup an assertion that the Insurance company never sent a bill or late notice.
Visit the USPS site for more information. https://informeddelivery.usps.com/box/pages/intro/start.action

View the envelope of all your snail mail before it arrives – save emails to prove a letter was never sent to you?
How to prove you never got a bill?
There is no evidentiary proof of a negative act (i.e. failing to receive a document).
There is a presumption of regularity with the mail US Court of Appeals  * Marquette Law Review * PAA * Berkeley Law Review Presumptions *  so it would be tough Avvo.com *
The "mailbox rule" provides that depositing a properly addressed letter with prepaid postage with the post office raises a presumption that the letter reached its destination by due course of mail.  However, seemingly insurmountable "rebuttable" presumptions like the mailbox rule can in fact be rebutted with the right combination of law, luck, and attention to detail. PAA * WNYLC.com *
Informed Delivery Video's