Did the Insurance Company meet the Legal Requirements to cancel your policy for Non – Payment of Premium?
This page is done in a Q & A format.  See the
FAQ's below
.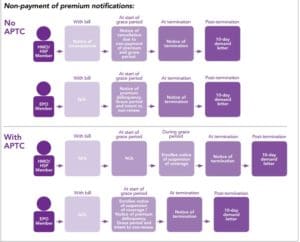 #

Appeal Guide 



DOI Washington State
*************************
Right to Appeal - if claim denied
CA #SmallClaims Court Guide 56 Pages
Gathering the documents you need


How Mediation Works & Paper Mediation Request Form
Appeals?  Grievances?
Check the FULL policy, EOC - Evidence of Coverage here's a specimen and see what the rules are on cancellation and notice.
Then if you do decide to do an appeal, (page 151 in specimen policy) or view our webpage  on appeals, you'll  know what to argue about.