Did the Insurance Company meet the Legal Requirements to cancel your policy for Non – Payment of Premium?
How might I successfully file an appeal?
Question
I got a refund check in the mail the other day. I called BCBS and they said it was a refund because I was late on a payment. I never received a cancellation letter. I never received bills from them either so that gave me no indication that my insurance had been cancelled. They said they realized this after they had an audit.
Any suggestions would be appreciated.
Our Reply
The specimen policy on page 39 deals with grace periods. The policy says may terminate, rather than shall. That's in your favor. Of course, I'm not an attorney and am unauthorized to advise on contract law.
I think you are going to wind up in a he said, she said situation with proving or not proving that late notices and your premium payments were sent or not sent.  Were your checks cashed?
What dates does Blue Cross say they sent you late notices? US Mail or Email?  What proof do they have they sent them.
According to the policy, you lapse 30 days after the late notice, not 30 days after premium was due.
See page 151 for more information on how to file a grievance.  The policy says that you must provide ALL pertinent information and the details and circumstances of your concern or problem.
As an authorized agent, we help our clients with filing appeals, reinstatements, communications problems as a complimentary service as we are paid by the Insurance Companies to consult, enroll and service our clients.  Here's instructions to appoint us in CA.
***
I just received a notice that my Anthem (non-exchange) policy was terminated because of lack of payment for February.
I filed an appeal based on the fact that I thought that auto-payment had been set up.
Anything else I can do?
Will they reinstate my policy?
What documentation do you have to show that you had cause to think the auto pay was set up? Think of an appeal as a court case in front of an Administrative Law Judge. What evidence do you have? See our appeals page. If Blue Cross says no, do you have enough evidence to take this issue to Department of Managed Health Care?
The Blue Cross manual makes lapsing for non-pay look like a black and white issue of no reinstatements.
What does your Blue Cross Member portal show?
Do you have a copy of the automatic premium payment form that you filled out? Proof that you sent it? Proof Blue Cross rec'd it?
What about the alternate ways to pay premium?
There are always temporary plans.
Do you have an special circumstances to qualify for a special enrollment?
Question
I don't have any documentation supporting my assertion that I thought I had set up autopay.
I thought I set it up online in the same area where monthly bills are paid.
The tab concerning payments on the Anthem site is not available anymore.Any advise as to whether it is worthwhile to ride out the grievance process or should I move on to other options? One issue with that is I have a number of claims that have now been denied because the termination was effective Feb 1.
Any idea what they look for in an appeal? Is it a mere formality?
Our Reply 
There aren't really any other options. One plus in Health Care Reform is no medical questions, guaranteed issue and no pre-existing conditions clause. The downside is one can only enroll at certain times.
I'm not an attorney, near as I can tell an appeal is like an informal court case. I suggest you prepare your appeal in the same manner. Here's the small claims court manual on how to gather the documents you need.When were you notified of the termination? That might get your claims paid?
I requested the Anthem agent to submit the info for my appeal/grievance in hopes of expediting the process. Based on what you have stated I may have been to simplistic in my grievance. Basically I said I thought I was in autopay and received no notice that the payment for February was past due. My first knowledge of the problem was when I received the termination letter. Hopefully they give me an answer within a couple days (they said that is possible)Termination letter was dated March 6. The denied claims are before that date.
Do you mean the customer service representative or your agent, which doesn't cost anything extra to have?See beginning of this page for information on how and what is needed to file an appeal.
We are talking about February payment right? If it's January it looks like you're SOL as the grace period only applies after you've made your first payment. Things are really complicated under Health Care Reform. The policy says you shall be informed that you can apply for reinstatement with a new application, BUT they only take applications at Open Enrollment and Special Enrollment. Then it talks about your right to have the cancellation reviewed.
Have you received confirmation that they are handling your grievance?
On the other hand, since you don't seem to have any documentation to prove your case, it appears you're SOL. You might contact an attorney? Maybe there will be a class action lawsuit somewhere. However, Health Care Reform seems to allow cancellations. It's the only underwriting left for the Insurance Companies…???
Here's Kaiser Foundation on late notices…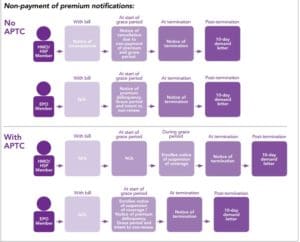 ​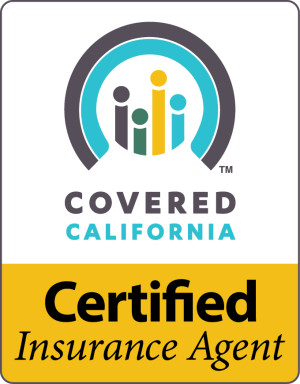 Covered CA Certified Agent  
No extra charge for complementary assistance 
Appoint us as your broker  
Set Consultation Meeting via Phone, Skype or Face to Face
Instant Health Quotes & Enroll
including subsidy calculation
Videos on how great agents are
Enrolling in health plans has helped people focus on their families and careers, and feel protected against unexpected medical issues.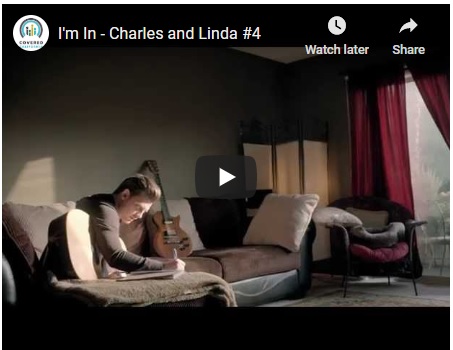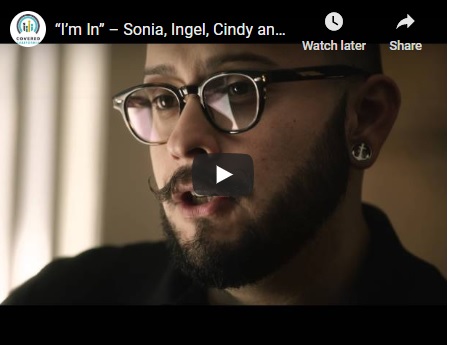 Guaranteed Issue - No Pre X Clause
Quote & Subsidy Calculation
Find out your premium with Covered CA
or Direct without Subsidies

No charge for our complementary services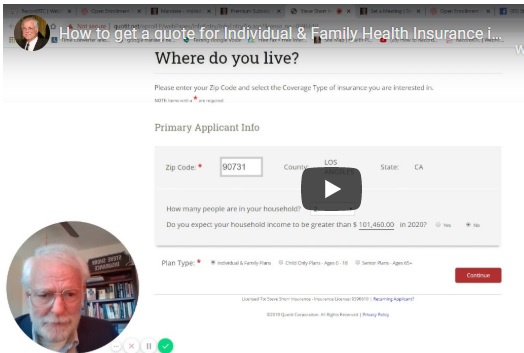 How to use our FREE Quote Engine, Subsidy Calculator  and get the MOST from the experience.
When you get a FREE quote, you can also see the benefits, view actual brochures, MD and Hospital Lists all ONE easy process with no obligation & it can be anonymous.   Enter your zip code, date of birth, family - household taxation relationships (MAGI - Definition),    Estimated MAGI - Modified Adjusted Gross Income for the upcoming - current year.  Last years tax return only gives an idea so that Covered CA can approve your advance tax credit to help pay premiums.
If you qualify for tax credits - subsidies and want them in advance (Pros-Cons) of filing your taxes click on "Health On Exchange" - Covered CA, illustrated below.
This website and are individual consultation are provided to you FREE of Charge!  We are paid by Covered CA and/or the Insurance Companies to help you.  When you fill out the Covered CA ONLINE Application, just appoint us as your agent under Find Help in the Upper Right Hand Corner so that we get paid for helping you.  Click here for screen shots for more detail of how to do it.  If you prefer, you can pay us a consultation fee in lieu of appointing us as your agent, for educational services only.
You can then see all the quotes on the exchange, showing the Cost Share Reduction - Enhanced Silver  if available, subsidy - tax credit amount and your net premium.    If you click "Off Exchange" you will see more plans and companies which  may have larger provider lists.   Scroll down for more screen shots.
Then click on "View Plan Details" - "View Doctor's & Providers" - to compare and get more information.  Please note that the quote engine does not show enhanced silver, but shows silver at 70%.  Check our chart for the better silver coverage.
Learn more about the right to change plans when Silver Level Enhanced Changes
To apply, click on apply now or use the links in the right hand column, ON THIS PAGE, but it will have you redo the quote for that specific company.   The price is the SAME, no matter if you use us, go direct to Covered CA or the Insurance Company, as mandated by law!  If applying through Covered CA, be sure to sign the form to appoint us as your agent.  It's not all the easy to figure out how to do it on their website.
If you have any questions email [email protected] or call us 310.519.1335