What is the Additional Medicare Tax and Who Pays It?
Some taxpayers may be required to pay an Additional Medicare Tax if their income exceeds certain limits. Here are some things that you should know about this tax:
| | |
| --- | --- |
| Filing Status | Threshold Amount |
| Married filing jointly | $250,000 |
| Married filing separately | $125,000 |
| Single | $200,000 |
| Head of household | $200,000 |
| Qualifying widow(er) with dependent child | $200,000 |
If you owe this tax, file Form 8959, with your tax return. You also report any Additional Medicare Tax withheld by your employer on Form 8959. Visit IRS.gov for more on this topic. You can also get forms and publications on IRS.gov/forms anytime.
Each and every taxpayer set of fundamental rights they should be aware of when dealing with the IRS.  These are your Taxpayer Bill of Rights. Explore your rights and our obligations to protect them on IRS.gov.
Additional IRS Resources:
Related pages in Premiums for those with High Income  Section
Introduction by Steve Shorr 
Bio

#Medicare10050 and You 2021   
Everything you want to know - Read Along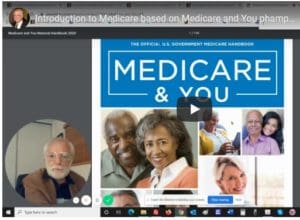 Your Medicare Benefits # 10116