Medicare Funding
Medicare for All California AB 1400 – CalCare
Did Health Care Reform – #ObamaCare
make any Changes to Medicare?
Medicare Advantage
REDUCTIONS IN PAYMENTS AND OTHER  REQUIREMENTS –
The federal government pays more for beneficiaries enrolled in Medicare Advantage plans than for beneficiaries in fee-for-service Medicare. [My understanding was that these plans were created to SAVE $$$]  That additional funding provides enrollees with additional benefits, such as reduced cost sharing and coverage of items not covered by traditional Medicare, which are seen as necessary to attract enrollees to these managed care plans. However, all Medicare beneficiaries, not just those enrolled in Medicare Advantage plans, have ended up footing the bill for these extra payments.
The new law freezes the extra Medicare payments to Medicare Advantage plans in 2011 and begins to reduce the payments to plans in 2012. It also requires Medicare Advantage plans to pay at least 85 percent of the premium dollars they collect for medical claims. However, it also makes it possible for Medicare Advantage plans to receive higher payments if they demonstrate that they are providing high-quality care to enrollees. Health Affairs.org
Federal reimbursement rates for insurance carriers administering Medicare Advantage products to performance, as measured by the Stars rating system. Bonus payments are attached to stars ratings, and bonus revenue will be awarded, gradually increasing with maximum bonus opportunity in 2014 Wikipedia 5 Star Rating System
Medicare Part B premiums include a fee of  over $43.20 more each year to subsidize Medicare Advantage plans N4A.org
I don't have a citation, but I believe Medicare has more preventative care as Health Care Reform requires it for most everything else.
Quality Control – Medicare oversight of MAPD – Medicare Advantage Plans – Chinese Community Plan – censured insuremekevin.com
[CMS] "is establishing a policy to allow enrollees to switch plans when they are affected by significant mid-year provider network terminations initiated by their Medicare Advantage Organization without cause,"
The CMS now will require plans to give 90 days' advance notice of "any significant changes to their provider networks in order to ensure help compliance with provider access requirements."
Health plans, particularly UnitedHealth Group, had responded to expectations for lower rates by terminating providers from their networks—much to the surprise of doctors in Connecticut, Florida, Indiana, New Jersey, New York and Rhode Island in particular.
In October, plans said the terminations were being made in anticipation of rate cuts.
modernhealthcare.com/
Medicare Advantage Cuts 2.28.2014
additional cuts could raise beneficiaries' Medicare Advantage premiums by between $420 and $900 per year
modern healthcare.com
wikipedia.org – Health Risk Assessment
AHIP info    See our Introduction to Medicare Page
Kaiser Foundation comparison  for 2017 bills
What is the #Additional Medicare Tax and Who Pays It?
Some taxpayers may be required to pay an Additional Medicare Tax if their income exceeds certain limits. Here are some things that you should know about this tax:
Tax Rate.  The Additional Medicare Tax rate is 0.9 percent.
Income Subject to Tax.  The tax applies to the amount of certain income that is more than a threshold amount. The types of income include your Medicare wages, self-employment income and railroad retirement (RRTA) compensation. See the instructions for Form 8959, Additional Medicare Tax, for more on these rules.
Threshold Amount.  You base your threshold amount on your filing status. If you are married and file a joint return, you must combine your spouse's wages, compensation or self-employment income with yours. Use the combined total to determine if your income exceeds your threshold. The threshold amounts are:
| | |
| --- | --- |
| Filing Status | Threshold Amount |
| Married filing jointly | $250,000 |
| Married filing separately | $125,000 |
| Single | $200,000 |
| Head of household | $200,000 |
| Qualifying widow(er) with dependent child | $200,000 |
Withholding/Estimated Tax. Employers must withhold this tax from your wages or compensation when they pay you more than $200,000 in a calendar year. If you are self-employed you should include this tax when you figure your estimated tax liability.
Underpayment of Estimated Tax.  If you had too little tax withheld, or did not pay enough estimated tax, you may owe an estimated tax penalty. For more on this, see Publication 505, Tax Withholding and Estimated Tax.
If you owe this tax, file Form 8959, with your tax return. You also report any Additional Medicare Tax withheld by your employer on Form 8959. Visit IRS.gov for more on this topic. You can also get forms and publications on IRS.gov/forms anytime.
Each and every taxpayer set of fundamental rights they should be aware of when dealing with the IRS.  These are your Taxpayer Bill of Rights. Explore your rights and our obligations to protect them on IRS.gov.
Additional IRS Resources:
Actual Cost for Medicare to Provide you the Medical Benefits
While you might complain about the premiums you pay for Medicare A, B & D is a small portion of what Medicare is contributing to the actual cost to provide Coverage, it's only 25 percent of Part B and Part D program costs.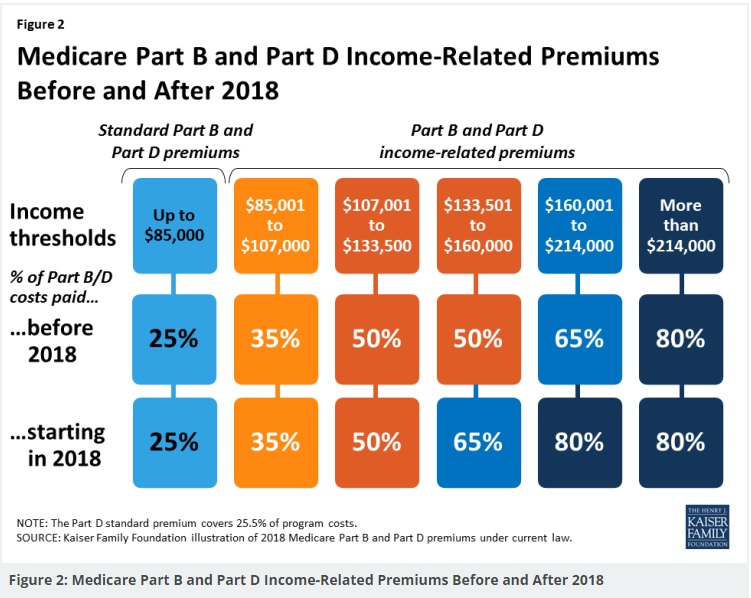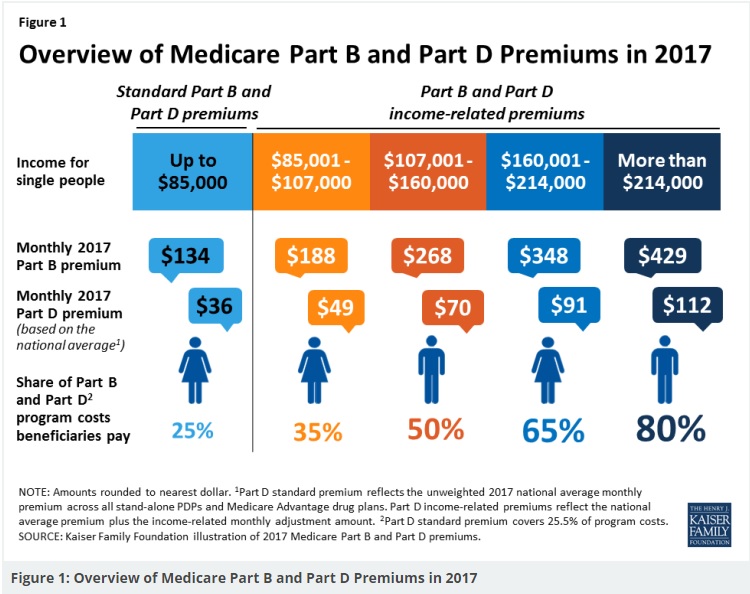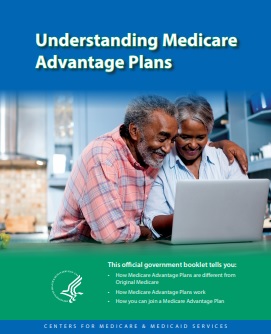 Insurance Companies get a fee from the Federal Government, when you enroll in an MAPD plan.  MAPD Plans must cover all A & B services Medicare.Gov *
That's why the premium is very low or ZERO!
Set a phone or Skype Meeting

We can now do SOC Scope of Appointment, before the Meeting via a 3 minute recorded  meeting 2 days before.  AHIP Training Module 4 Page 14 *

#Intake Form - We can better prepare for the meeting
Do I just sign up with a Medicare Advantage Company and automatically get * Parts A & B or do I have to get those from Medicare.Gov  *   VIDEO
Get Quotes, Full Information and Enroll
MANDATED wording!:  Think Advisor * ''We do not offer every plan available in your area. Any information we provide is limited to those plans we do offer in your area.  Please contact Medicare.gov or 1–800–MEDICARE to get information on all of your options.''
       We disagree with the above wording, as we can use the same tools on Medicare.gov as they do!
FYI  a 4.27.2022 HHS Office of the Inspector General report found that MAPD plans denied 13% of prior authorizations that would have been covered under original Medicare (Conversely, Medi Gap, just follows what Medicare pays.)

MAPD plans often include Dental &  Part D - Rx Prescriptions   and often have NO premiums!  How is that possible? The Federal Government pays them around $700/month to handle your medical care.  You must continue to pay your Medicare Part B premium of about $170/month.  It's best to apply when you turn 65 for the supplement plans or advantage plans, as that's the main "Open Enrollment" period, guaranteed issue for any plan. 

Medicare Advantage Plans also have an annual open enrollment now known as AEP Annual Election Period October 7 to December 15th.

Additional Coverage is important as Medical Bills are increasing Seniors Credit Card Debt or leading to possible bankruptcy?
Prescription Drug 2022 #RxGuide
PDF # 11109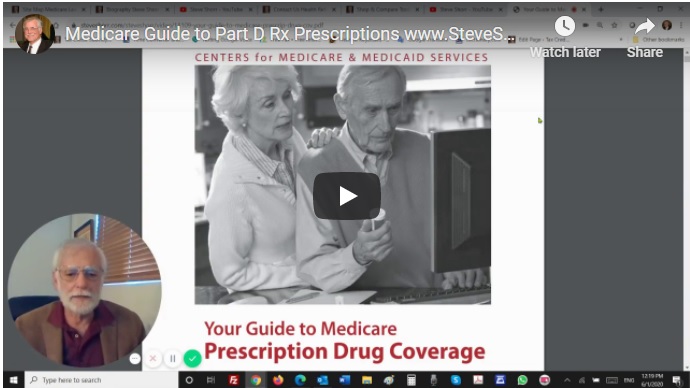 *****************
Coverage Gap - Donut Hole $2,000 Cap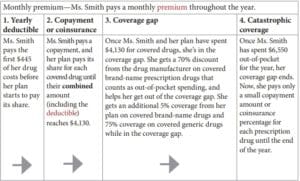 ******************