Short Term Plans – Legal Battles – Trump vs CA
Trump Executive Order 10.12.2017
Proposed Rule 2.21.2018
Trump Executive Order – Short Term Insurance

Seven healthcare industry and advocacy groups sued the Trump administrationFriday to block a new rule expanding the availability of short-term health plans that don't comply with Affordable Care Act consumer protection rules for the individual market.  Modern Health Care 9.14.2018 *

CA SB 910 PASSED – commencing January 1, 2019, would prohibit a health insurer from issuing, selling, renewing, or offering a short-term limited duration health insurance policy, as defined, for health care coverage in this state

Actual Rule to be issued 8.1.2018 and will allow Short Term Policies for one year.   States, though can regulate the plans, so we will see what CA does.   Modern Health Care 8.1.2018 *

Proposed Rule (view actual rule)  (Guide to Rule Making Process)   released —  The proposal would allow consumers to buy short-term insurance plans that last up to 12 months beginning in 2019, compared to a maximum of less than three months under current law.  The plans would not be subject to certain Affordable Care Act rules, including requirements that insurance plans must cover the 10 essential health benefits and pre-existing conditions.    Modern Health Care 2.20.2018  * CMS.gov  *

The order directs the Departments of the Treasury, Labor, and Health and Human Services to consider expanding coverage through low cost short-term limited duration insurance (STLDI).

o STLDI is not subject to costly Obamacare mandates and rules. One study found that on average STLDI costs one-third the price of the cheapest Obamacare plans.

o Despite its low cost, STLDI typically features broad provider networks and high coverage limits.

o The main groups who benefit from STLDI are people between jobs, people in counties with only a single insurer offering exchange plans, people with limited coverage networks, and people who missed the open enrollment period but still want insurance.  WhiteHouse.Gov  *
CA State Legislature has SB 910 Hernandez to ban Short Term Plans in totality!
Legislative Digest
Existing law provides for the regulation of health insurers by the Department of Insurance. Existing law prohibits a health insurer offering individual health insurance coverage from imposing any preexisting condition exclusion with respect to that coverage. Existing law prohibits a health insurer from conditioning the issuance or offering of individual health benefit plans on any health status-related factor, as specified, and authorizes health insurers to use only age, geographic region, and whether the plan or health insurer covers an individual or family for purposes of establishing rates for individual health benefit plans, as specified. Existing law requires an individual health care service health insurance policy to include, at a minimum, coverage for essential health benefits, as defined.
.
These health care coverage market reforms in the individual market do not apply to short-term limited duration health insurance policies offered by a health insurer.
.
This bill, commencing January 1, 2019, would prohibit a health insurer from issuing, selling, renewing, or offering a short-term limited duration health insurance policy, as defined, for health care coverage in this state. The bill would make conforming changes.
.
10123.61.  (b) For purposes of this section, "short-term limited duration health insurance" means health insurance coverage provided pursuant to a health insurance policy that has an expiration date specified in the policy that is less than 12 months after the original effective date of the coverage, including renewals.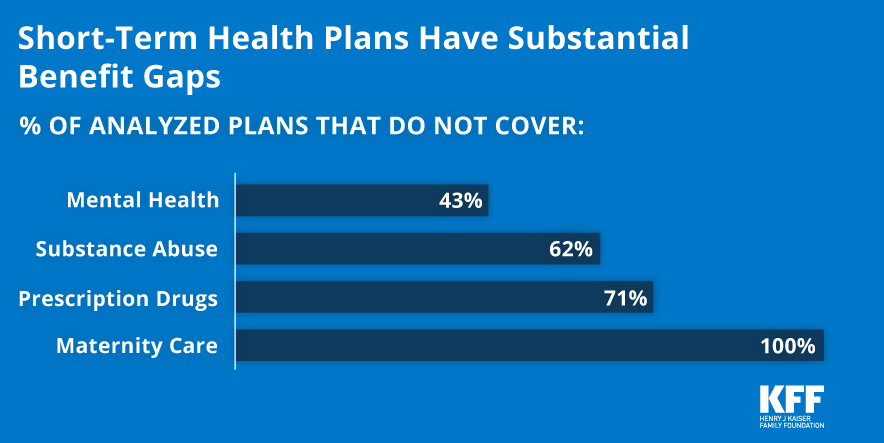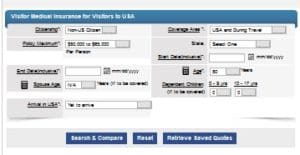 Resources & Links
chcf.org/short-term-plans-short-change-consumers
Instant Quotes & Enrollment
Petersen – Short Term * Brochure * Quotes, Details & ONLINE Enrollment
Unfortunately due to the political and regulatory climate, Petersen International Underwriters (PIU) will no longer be offering new STM enrollments after 2/28/2018. All new customers must enroll on or before 2/28/2018 with an effective date no later than 3/1/2018. Your agent link for the STM will no longer be active after 2/28/2018.
The better news is that in force policies will not be affected. Existing policy holders can continue to reapply for coverage up to 11 months in aggregate from the Retro Date (3 month maximum term per policy).
What happens if you missed Open Enrollment – don't qualify for special enrollment – qualifying event, or are concerned about not being able to get coverage for SIX weeks, as you did not apply by the 15th of the month?
How about trying a Temporary plan, an International Plan or see if you qualify for a Special Enrollment?
Direct ONLINE Enrollment, Quotes & Information through our HCC Affiliate Link   Authorized Agent # 22024080
More documents from HCC  Their webpage on Temporary Plans – Do NOT enroll there, use our affliate link above.
Note that Mr. Mip below does qualify as minimum essential coverage and meets the mandate.