Anthem Blue Cross

We are Blue Cross – Anthem ♦ Authorized Agents  Broker # GFKGQSJSRZ  and are happy to help you get covered in CA at no extra charge to you.  Blue Cross pays us to help you find their best plan that fits your needs.    
Click here for some of the many benefits that an agent/broker can provide to the public.  Please note that Blue Cross Individual has pretty much withdrawn from CA.  
The BEST way to get the most current specific brochures and rates for each plan  is to click the button below and get quotes.
2020 Blue Cross Individual Brochures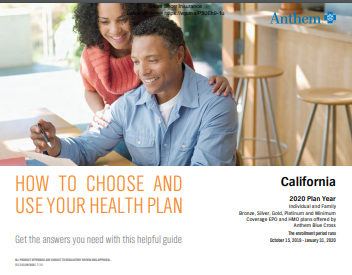 Direct - Not Covered CA Brochure
****
Direct Paper Application - ONLINE is better & faster
****
Covered CA Brochure
****
Covered CA - Online Application through Quotit
Find a Blue Cross -
Doctor, Hospital and other Providers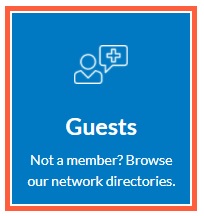 Check out this Q & A on finding Providers our webpage
Our webpage on Anthem Blue Cross  Provider List Definitions
What to do when you receive a doctor bill VIDEO
VIDEO When you're looking for health insurance in California, consider the quality of care provided by Anthem Blue Cross. The Anthem team knows the needs of growing families and offers an array of plans that offer affordable coverage for members of all ages.
VIDEO What do do when you get a doctor's bill
Live Health ONLINE - Tele Med with therapist VIDEO 
Consumer Resources & Links
Here's Provider Lists from ALL companies.
Blue Cross SERVICE Phone # (800) 333-0912   or  310.519.1335
Which Blue Cross Anthem Plans are  Grandfathered?
What are Multi State Plans?
Specimen Platinum Policy with annotations and bookmarks  2014 
WellPoint, Inc. Code of Conduct
Rate Guide pdf 77 pages
Investor Information & Financial Strength
What is a (Blue Cross or Shield) Multi State Plan under the Affordable Care Act?
The Multi-State Plan (MSP) Program, established under the Affordable Care Act, directs OPM [Federal Office of Personnel Management*] to contract with private health insurers in each State to offer high-quality, affordable health insurance options called Multi-State Plans OPM.Gov      FAQ's
Multi-State Plans are overseen by the U.S. Office of Personnel Management (OPM) and are similar to the other Qualified Health Plan products offered on the exchanges. Generally, all of the same requirements that apply to other products also apply to these Multi-State Plan products. The name "Multi-State Plan" does NOT mean that consumers have health plan coverage for non-urgent care in multiple states. Excerpt from Agent Guide
OPM's claim to fame appears to be that they have 50 years of experience running the Federal Employees Health Benefits (FEHB) Program.  I do not see that the Multi State Programs have anything extra than the others.  See also Minimum Essential Benefits and Medical Mandatory Loss Ratio's
Blue Cross Comes Back for 2020
Check this page on October 10, 2019 that's when the 2020 information will be released!