Our website is #MUCH more than just
Pro Bono helping you with Medi-Cal
We've developed the Medi-Cal portion of our website, as many of our Covered CA clients unfortunately end up here, if their income drops below 133% of FPL, Federal Poverty Level, see the income chart.
We do not get a nickel, for this site or for helping people enroll in Medi-Cal, nor answering complex questions.  When you have other questions or need coverage, take a look at   our other websites:
What if Medi-Cal took hold of my file, but say I don't qualify, is there a lapse in coverage? 
Will Covered CA backdate coverage?
If you have already applied, you do not need to apply again. Medi-Cal is processing your application as quickly as possible. Due to the large number of Medi-Cal applications received, processing is taking longer than expected, and proof of certain information is required in order to complete each application. Covered CA.com *
Pending Applicants
For those who applied and are likely eligible, but are waiting for their application to be finalized, there are ways you can get immediate care while you wait:
You can go to a hospital for emergencies. The Hospital Presumptive Eligibility (PE) program provides adults, pregnant individuals, children, and former foster care enrollees with temporary, no cost Medi-Cal benefits for up to two months.  In order to receive Hospital PE benefits, you must complete a simplified application online during a hospital stay. You will be notified immediately of your eligibility determination.
You can visit your local county human services office. You can use your information to confirm your Medi-Cal eligibility and get a temporary identification card.  This will allow you to get services until your enrollment is complete.
Pregnant individuals can get temporary Medi-Cal coverage from certain Medi-Cal providers and clinics.
Children can get temporary Medi-Cal coverage provided by enrolled Medi-Cal providers and clinics that see children.
Once your Medi-Cal eligibility is confirmed, the health coverage is effective beginning the first day of the month when you applied.
If you would like more information or to check the status of your application, please contact your county human services agency.
Covered CA Website Guidance
Medi-Cal Confirmation – Often As soon as you apply through Covered CA!!!
Direct with Medi Cal is faster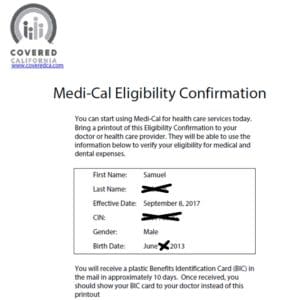 Covered CA says wait to hear from Medi-Cal

Eligibility Window & Where to click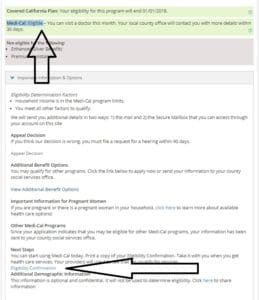 #My Medi-Cal
How to get the Health Care You Need
24 pages
Smart Phones - try turning sideways to view pdf better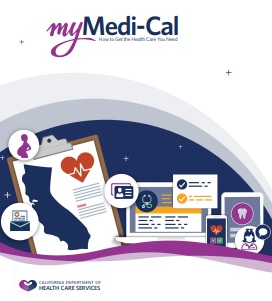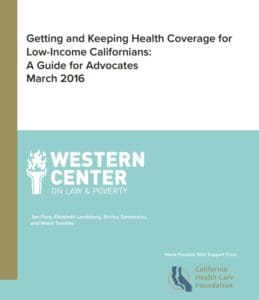 Nolo Social Security, Medicare, Medi Cal & Government Pensions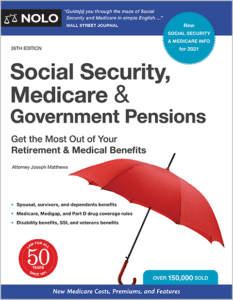 More ways to complain…or appeal
Palmer said people who have been mistakenly categorized in Medi-Cal shouldn't worry if the situation hasn't been resolved by the end of Monday. She said the exchange will work to make sure their policies are readjusted and become effective on the first day of the new year. ut san diego.com
By law, health plans can't cancel coverage without notice, says Rodger Butler, spokesman for the state Department of Managed Health Care.
But through July, DMHC has received 131 complaints from consumers about cancellations this year.
"If an enrollee has been paying their premium, then their health plan must give them at least a 30-day notice," he says.
If you're someone whose plan has been canceled without notice, there are some steps you can take:
If you were taken off Covered California and placed on Medi-Cal but don't agree, file an appeal with either of those agencies, Scullary says. Best bet: Start with Covered California's website, www.CoveredCA.com, where you can find a link to a form requesting an appeal or call (800) 300-1506 (and be prepared to wait on hold).
Our webpage on appeals 
•  If you have been canceled outright like Williamson, file a complaint with DMHC. (This also applies to people who have plans purchased from the private market.) Call (888) 466-2219 or go to www.HealthHelp.ca.gov.
And speaking of Facebook, it doesn't hurt to take your complaint to social media.   sacbee.com
Jones [CA Insurance Commissioner] calls on the agency [Covered CA]  to let consumers keep their subsidized plans until any income mismatches are resolved, rather than automatically switching them onto Medi-Cal.
Covered California defends the process and says its biggest priority is making sure people don't experience a gap in coverage when they're being switched into Medi-Cal.
In the meantime, Covered California spokesman Howard advises those who believe they've been erroneously moved out of their subsidized plan to appeal the decision with the exchange.    scpr.org/
1.23.2015 Judge rules Medi-Cal MUST process applications within 45 days.   LA Times
1.30.2015 Medi-Cal Website issues
If you need immediate assistance or have a specific question about your application, contact your county human services agency for in-person assistance with your application.
You can also find more information within the Medi-Cal section of this website and on the California Department of Health Care Services' website .
If I'm getting Medi-Cal only, what's better, apply direct or through Covered CA?
FYI – After enrolling through Covered CA – they will send you a letter that says that Medi-Cal will contact you.  Here's an excerpt:
Medi-Cal Eligibility
Good News! Based on the information you gave us, we believe you may qualify for coverage through Medi-Cal, or may continue to be eligible for Medi-Cal. The Medi-Cal office in your county (Los Angeles  * Orange) will contact you if they need more information.
You will get a separate notice about your eligibility for Medi-Cal.
Thus, IMHO – if you are getting Medi-Cal only, it's best to just apply directly through your county.  Scroll down or look to the right column for online enrollment
#

Appeal Guide 



DOI Washington State
*************************
Right to Appeal - if claim denied
CA #SmallClaims Court Guide 56 Pages
Gathering the documents you need


How Mediation Works & Paper Mediation Request Form
Appeals?  Grievances?
Check the FULL policy, EOC - Evidence of Coverage here's a specimen and see what the rules are on cancellation and notice.
Then if you do decide to do an appeal, (page 151 in specimen policy) or view our webpage  on appeals, you'll  know what to argue about.