Appeals, complaints or grievances with an Insurance Company?
CA #SmallClaims Court Guide 56 Pages
Gathering the documents you need


How Mediation Works & Paper Mediation Request Form
Appeals?  Grievances?
Check the FULL policy, EOC - Evidence of Coverage here's a specimen and see what the rules are on cancellation and notice.
Then if you do decide to do an appeal, (page 151 in specimen policy) or view our webpage  on appeals, you'll  know what to argue about.
Guide to #Contract Interpretation 
Read the Statute – Policy
Read the Statute – Policy

Then when you think you understand it, read it again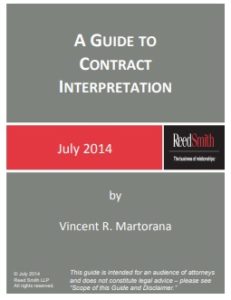 Our webpage on
#Reasons for filing a Covered CA appeal
Your eligibility notice explains what you are eligible for and the programs for which you do not qualify. Depending on your eligibility results, you may appeal any of the following (check as many boxes as you would like):
I was denied enrollment into a Covered California health plan
The amount of Premium Assistance (tax credits that help pay my monthly premium) is not correct – Get Calculation
The level of Cost Sharing Reduction (help paying my out of pocket expenses) is not correct
I was denied eligibility for an exemption from the individual responsibility CA Mandate Penalty
Covered California did not process my information in a timely manner
Covered California stated that I am not a US Citizen or US National or a lawfully present individual living in the United States
Covered California stated that my application was incomplete
I do not have other health coverage (such as free Medi-Cal or employer sponsored insurance) that prevents me from qualifying for insurance through Covered California
Covered California stated that I am not a California Resident
Covered California stated that I did not pay my premiums by my due date
Covered California stated that my MAGI income is too low chart to qualify for Covered California coverage  Get Calculation
Other Tell us more about why you disagree with Covered California's decision. You may attach additional sheets of paper if you need more space to write.  Covered CA Appeals Request Form *
We STRONGLY suggest you attach additional sheets of paper and explain your case, with citations, evidence & exhibits.   Be sure to read all the helpful aids we have on this page.  You are going up against well versed opponents!
Resources & Links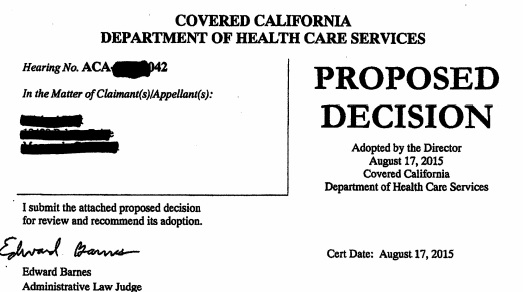 Explanation on Insure Me Kevin . com - Polk Case
Check out where administrative law judge said he wished he could make Covered CA pay the costs of their bogus advise but didn't have that authority click to scroll down - view more commentary Polk Case.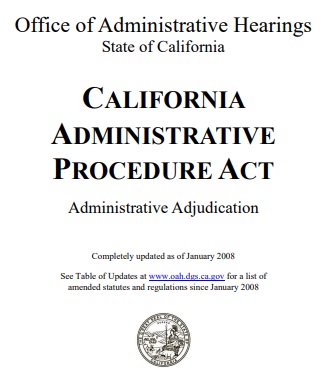 Overview of Administrative Hearing Procures 12 pages
Western Center on Law & Poverty
1. Medi-Cal Eligibility Appeals
a. Notice: Content and Timing Requirements
b. Requesting a Fair Hearing
c. Expedited Hearings
d. Retaining Benefits During the Fair Hearing Process – Aid Paid
Pending
e. Informal Resolution
f. Dismissals
g. Setting and Notice of Hearing; Position Statement
h. The Fair Hearing
i. After the Fair Hearing
2. Covered California Eligibility Appeals
a. Notice: Content and Time Requirements
b. Request for Hearing
c. Expedited Appeals
d. Eligibility Pending Appeal – Continuing Enrollment
e. Informal Resolution
f. Notification of Hearing and Position Statement
g. The Fair Hearing
h. Hearing Decision and Other Post-Hearing Processes
a. Shared Appeals Entity
b. Informal Resolution Process
c. The Fair Hearing
4. Medi-Cal Access Program (MCAP) Eligibility Appeals
California Code of Regulations
Article 7. Appeals Process for the Individual Exchange
#Medi-Cal Appeal & Hearing Rights
Health Care Services and Benefits
You have the right to ask for an appeal if you disagree with the denial of a health care service or benefit.
If you are in a Medi-Cal managed care plan and you get a Notice of Action letter telling you that a health care service or benefit is denied, you have the right to ask for an appeal.
You must file an appeal with your plan within 60 days of the date on the Notice of Action. After you file your appeal, the plan will send you a decision within 30 days. If you do not get a decision within 30 days or are not happy with the plan's decision, you can then ask for a State Fair Hearing. A judge will review your case.  You must first file an appeal with your plan before you can ask for a State Fair Hearing. You must ask for a State Fair Hearing within 120 days of the date of the plan's written appeal decision.
If you are in Fee-for-Service Medi-Cal and you get a Notice of Action letter telling you that a health service or benefit has been denied, you have the right to ask for a State Fair Hearing right away. You must ask for a State Fair Hearing within 90 days of the date on the Notice of Action.
You also have the right to ask for a State Fair Hearing if you disagree with what is happening with your Medi-Cal application or eligibility. This can be when:
• You do not agree with a county or State action on your Medi-Cal application
• The county does not give you a decision about your Medi-Cal application within 45 or 90 days
• Your Medi-Cal eligibility or Share of Cost changes Eligibility Decisions
If you get a Notice of Action letter telling you about an eligibility decision that you disagree with, you can talk to your county eligibility worker and/or ask for a State Fair Hearing. If you cannot solve your disagreement through the county, you must request a State Fair
Hearing within 90 days of the date on the Notice of Action. You can ask for a State Fair Hearing by contacting your local county office. You can also call or write to:
California Department of Social Services
Public Inquiry and Response
PO Box 944243, M.S. 9-17-37
Sacramento, CA 94244-2430
1-800-743-8525, (TTY 1-800-952-8349)
You can also file a hearing request online at:
If you believe you have been unlawfully discriminated against on the basis of sex, race, color, religion, ancestry, national origin, ethnic group identification, age, mental disability, physical disability, medical condition, genetic information, marital status, gender, gender identity, or sexual orientation, you can make a complaint to the DHCS Office of Civil Rights.
You can learn how to make a discrimination complaint in "Federally Required Notice Informing Individuals About Nondiscrimination and Accessibility Requirements" on page 21.
About State Fair Hearings
The State will tell you it got your hearing request. You will get a notice of the time, date and place of your hearing. A hearing representative will review your case and try to resolve your issue. If the county/State offers you an agreement to solve your issue, you will get it in writing.
You can give permission in writing for a friend, family member or advocate to help you at the hearing. If you cannot fully solve your issue with the county or State, you or your representative must attend the State Fair Hearing. Your hearing can be in person or by phone. A judge who does not work for the county or Medi-Cal program will hear your case.
You have the right to free language help. List your language on your hearing request. Or tell the hearing representative you would like a free interpreter. You cannot use family or friends to interpret for you at the hearing.
If you have a disability and need reasonable accommodations to fully take part in the Fair Hearing process, you may call 1-800-743-8525 (TTY 1-800-952-8349).
You can also send an email to To get help with your hearing, you can ask for a legal aid referral. You may get free legal help at your local
legal aid or welfare rights office MyMedi-Cal Pamphlet *
#My Medi-Cal 
How to get the Health Care
You Need
24 pages
Smart Phones - try turning sideways to view pdf better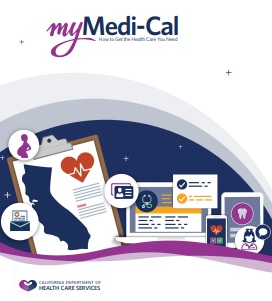 How to file #Medicare appeals, deal with issues, claims, problems, etc.
Please review the brochures, information and links below and on your right.  Appeals are a complex subject we are giving you mostly official guides and not our summary, advise or essays.
Medicare Complaint Form on Medicare.Gov
Medicare Appeals Publication # 11525 60 pages
Rights & Appeals for Part D Rx – Guide to Rx # 11109
Medicare Contact Info  *  More  *  Forms  *
HICAP CA  * Rest of USA *  (Health Insurance Counseling and Advocacy Program) provides free, confidential one-on-one counseling, education, and assistance to individuals and their families on Medicare, Long-Term Care insurance, other health insurance related issues, and planning ahead for Long-Term Care needs. HICAP also provides legal assistance or legal referrals in dealing with Medicare or Long-Term Care insurance related issues.

HICAP counselors are trained in Medi-Cal and Medicare and can help you understand the complex insurance options to find the best fit for you. You can also learn about Medicare or Medi-Cal by attending community presentations or conferences conducted by HICAP counselors.  Medicare & You – see link in side panel

***Sure they might be of help, but how much training, licensing, malpractice coverage  and experience do licensed agents have.  Look at all the information on this site!

National Center on Law & Elder Rights – Case Consultation for Professionals
Sample Evidence of Coverage – Medicare Advantage

This is NOT sales literature, but is provided as a public service for educational purposes.
Medicare Technical & Research Links
Medicare Claims Processing Manual Technical 319 Pages
One hour webinar by an attorney, on how to do claims & appeals – You Tube
42 CFR Part 422, Subpart M – Grievances, Organization Determinations and Appeals
Medicare ​#Appeals  11525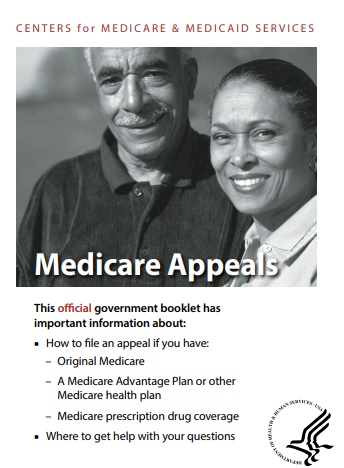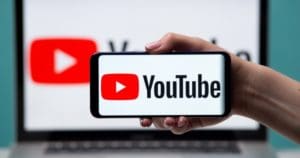 Filing an appeal with Medicare
#Attorney  's that can help you through the Social Security Disability maze
Claim Splitting – #Res Judicata

you can't just sue someone two or more times to get around the small claims court limit.
Laws Against


Claim Splitting – Preclusion – Res Judicata


You Tube Video's on Res Judicata (Double Jeopardy)
Rule:

If judgment is rendered in favor of a plaintiff in a particular suit, the plaintiff is precluded from raising claims (in any future litigation) which were raised in (or could have been raised) in that lawsuit.

Elements:

Before a court will apply the doctrine of res judicata to a claim,three elements must be satisfied:

There must have been prior litigation in which 

identical claims

 were raised (or could have been raised). In general, claims are sufficiently identical if they are found to share a 

"common nucleus of operative fact."

scope:

Res judicata bars relitigating of claims that were previously litigated

as well as claims that could have been litigated

 in the first lawsuit. sparknotes.com   lectlaw   caught.net
If your claim is over the small claims monetary limit,you may file a case in the regular superior court, where you can either represent yourself or hire an attorney to  represent you. Instead of doing that,you may choose to reduce the amount of your claim and waive(give up) the rest of the claim in order to stay within the small claims court's monetary limit on claims. Before reducing your claim, discuss your plans with a small claims adviser or an attorney. Once the dispute is heard and decided by the small claims court, your right to collect the amount that you waive will be lost forever.
Definition – Claim Splitting lectlaw.com Dividing a single or indivisible claim or cause of action into separate parts and bringing separate suits upon it, either in the same court , or in separate courts or jurisdictions.
Res Judicata

You cannot divide a claim into 2 or more claims (called claim splitting) just to avoid the limit…..Or, lower the amount you ask for and give up (or waive) the rest. That way you can keep your claim in Small Claims court.
.occourts.org
fees charged by the attorney for private assistance are not recoverable as court costs or damages. (dca.ca.gov)
Under the doctrine of res judicata, a small claims court judgment is a bar to a second suit on the same cause of action. [Pitzen v Superior ; Allstate Ins. Co. v Mel Rapton, Inc. (2000) 77 CA4th 901, 905.] * Allstate v Rapton – waiver of damages over $5k limit,
A small claims judgment for a plaintiff, however, is not given collateral estoppel issue-preclusion effect on other actions against the defendant. It would be unfair to have plaintiff's choice of small claims court bind the defendant when the record does not fully reflect the issues raised and decided there. [Sanderson v Niemann]
But a defendant may raise collateral estoppel issue preclusion if the defendant prevailed in a previous small claims action. There is no rationale for refusing to afford collateral estoppel effect to issues litigated and decided against a plaintiff. Fundamental fairness dictates that a plaintiff who chose to litigate in small claims court cannot cite the informality of that forum to gain a second chance to litigate a decided issue. Relitigating decided issues is also inconsistent with the public policy that a small claims plaintiff is bound by an adverse judgment. [Bailey v Brewer; Pitzen v Superior Court] §6.14 Res Judicata 
If you do try to unlawfully collect a debt by claim splitting – you might get busted under Fair Debt Collection Laws!
Dealing with Customer Service Issues
First and foremost, be polite. These are crazy days as well for service reps, nearly all of whom aren't to blame for their companies' penny-pinching practices. A little civility goes a long way.
Don't be shy about escalating. Front-line service reps are frequently not given the power to resolve matters on their own and will often give an unsatisfactory response. Ask to speak with a supervisor.
If that doesn't work, write to the company's chief executive or president, detailing the nature of the problem and providing as much documentation as possible. Most big companies have special dispute-resolution departments at senior levels.
Be persistent. If it becomes clear that you're not going away, some companies will finally throw in the towel and offer the response you're seeking. Squeaky wheels and all that. LA Times 8.8.2020 *
I learned the word SNAFU  Situation Normal, All Fouled Up  in the dorm, when I attended San Diego State in the early 70's and earned a degree in Insurance.  In all that time, I've never been able to use the word in a sentence, until last 10.1.2013, when Covered CA.com, Health Care.Gov nor the Insurance Company Websites or my own Quote Engine that I pay around $250/month for were supposed to launch, but did not do it properly.
Steve - when he's not updating the website outside of Open Enrollment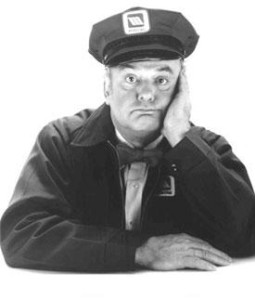 What is the #unauthorized practice of law?
California broadly defines the "practice of law" as dispensing legal advice or service, even if the advice or service does not relate to any matter pending before a court. * Legal Advice vs Legal Information * Shouse Law *    (Mickel v. Murphy (1957) 147 Cal.App.2d 718, 721.)    Davis Stirling.com * Advising HOA  boards on how the statutes pertain to them or what actions would violate the law or the governing documents. * Supreme Court opinion. *  Davis Stirling.com *1.  Advising HOA boards about rights, duties and liabilities. That includes but is not limited to:
Interpreting the Davis-Stirling Act,
Interpretation of contract provisions,
Disputed maintenance and repair issues,
Settlement issues.
2. Preparing documents that alter rights, duties and liabilities. Managers and management companies can prepare documents that are incidental to the regular course of their business. Anything beyond that must be prepared by legal counsel. That includes but is not limited to:
Amendments to CC&Rs, Bylaws, and Articles of Incorporation,
Contracts and contract provisions,
Election rules,
Rules enforcement policies,
Settlement agreements, and Davis Stirling.com *
What is "#Advice?"
Legal advice refers to the written or oral counsel about a legal matter that would affect the rights and responsibilities of the person receiving the advice. In addition, actual legal advice requires careful analysis of the law as it applies to a person's specific situation – as opposed to speculation based on generic facts. From a legal standpoint, the giving of legal advice is tantamount to the practice of law, In a nutshell, legal advice has the following characteristics:
Requires legal knowledge, skill, education and judgment
Applies specific law to a particular set of circumstances
Affects someone's legal rights or responsibilities
Creates rights and responsibilities in the advice-giver
Unlike legal information – such as information posted on a street sign – legal advice proposes a specific course of action a client should take. For instance, it's the difference between telling someone what to do (legal advice) as opposed to how to do it (legal information). Examples:
Selecting, drafting, or completing legal documents or agreements that affect the legal rights of a person
Negotiating legal rights or responsibilities on behalf of a person
Speculating an outcome
Selecting or filling out specific forms on behalf of a client  Findlaw.com *
Webster Definition
1
a
: to give (someone) a recommendation about what should be done: to give advice to Her doctor 

advised

 her to try a drier climate.
2
: to give information or notice to : 

INFORM  

advise

 them of their rights
1
: to give a recommendation about what should be done

advise

 on legal matters
What if it's just Information?
The hourly rates for HOA lawyers typically range from $175 to $350, whereas legal advice from a manager is free. It is understandable that boards would try to save money by seeking free legal counsel from their managers. However, doing so exposes directors to significant risk. By statute, directors are protected from personal liability for errors in judgment if they follow the Business Judgment Rule, which requires that decisions by directors be:
In good faith,
In a manner which the director believes to be in the best interests of the corporation, and
With such care, including reasonable inquiry, as an ordinarily prudent person in a like position would use under similar circumstances. (Corp. Code §7231(c).)
If a board relies on legal counsel from a manager and things go awry, directors will have difficulty convincing a jury that seeking legal advice from a manager was prudent.     Davis Stirling.com Los Angeles County Bar Assoc. – lacba.org
Legal Document Assistant
It is unlawful for any person engaged in the business or acting in the capacity of a legal document assistant or unlawful detainer assistant to do any of the following:
(d) Provide assistance or advice which constitutes the unlawful practice of law pursuant to Section 6125, 6126, or 6127.
(e) Engage in the unauthorized practice of law, including, but not limited to, giving any kind of advice, explanation, opinion, or recommendation to a consumer about possible legal rights, remedies, defenses, options, selection of forms, or strategies.  §6411 *
Links & Resources
California Bar – Cease & Desist Notices
County of Los Angeles
District Attorney
*****************
Prosecutors Manual for the Unauthorized Practice of Law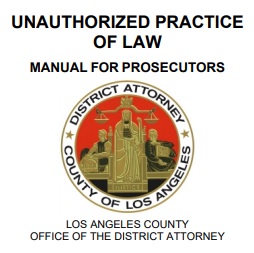 Technical Stuff for Attorneys
From CMS Site
Resources, Child Pages & Links
Child Pages
[child-pages]
#Advocates Guide to Surprise Medical Bills