Claim Splitting – Res Judicata
you can't just sue someone two or more times to get around the small claims court limit.
Laws Against Claim Splitting – Preclusion – Res Judicata

Rule:

If judgment is rendered in favor of a plaintiff in a particular suit, the plaintiff is precluded from raising claims (in any future litigation) which were raised in (or could have been raised) in that lawsuit.

Elements:

Before a court will apply the doctrine of res judicata to a claim,three elements must be satisfied:

There must have been prior litigation in which

identical claims

were raised (or could have been raised). In general, claims are sufficiently identical if they are found to share a

"common nucleus of operative fact."

scope:

Res judicata bars relitigation of claims that were previously litigated

as well as claims that could have been litigated

in the first lawsuit. sparknotes.com   lectlaw   caught.net
If your claim is over the small claims monetary limit,you may file a case in the regular superior court,where you can either represent yourself or hire an attorney to  represent you. Instead of doing that,you may choose to reduce the amount of your claim and waive(give up) the rest of the claim in order to stay within the small claims court's monetary limit on claims. Before reducing your claim, discuss your plans with a small claims adviser or an attorney. Once the dispute is heard and decided by the small claims court, your right to collect the amount that you waive will be lost forever. 
See our web page on Small Claims Court and Insurance Appeals
.
Definition – Claim Splitting lectlaw.com Dividing a single or indivisible claim or cause of action into separate parts and bringing separate suits upon it, either in the same court , or in separate courts or jurisdictions.
Small Claims Adviser Los Angeles 213.974.9759
Scroll down to bottom of page to see all citations
Information for Plaintiff SC 100

Allstate v Rapton – waiver of damages over $5k limit, res judicata

Small Claims Judges Manual Claim Splitting

Res Judicata

You cannot divide a claim into 2 or more claims (called claim splitting) just to avoid the limit…..Or, lower the amount you ask for and give up (or waive) the rest. That way you can keep your claim in Small Claims court.
.occourts.org
fees charged by the attorney for private assistance are not recoverable as court costs or damages. (dca.ca.gov)
§6.14 Res Judicata
Under the doctrine of res judicata, a small claims court judgment is a bar to a second suit on the same cause of action. [Pitzen v Superior Court (2004) 120 CA4th 1374, 1381; Allstate Ins. Co. v Mel Rapton, Inc. (2000) 77 CA4th 901, 905.]
A small claims judgment for a plaintiff, however, is not given collateral estoppel issue-preclusion effect on other actions against the defendant. It would be unfair to have plaintiff's choice of small claims court bind the defendant when the record does not fully reflect the issues raised and decided there. [Sanderson v Niemann (1941) 17 C2d 563, 573–574.]
But a defendant may raise collateral estoppel issue preclusion if the defendant prevailed in a previous small claims action. There is no rationale for refusing to afford collateral estoppel effect to issues litigated and decided against a plaintiff. Fundamental fairness dictates that a plaintiff who chose to litigate in small claims court cannot cite the informality of that forum to gain a second chance to litigate a decided issue. Relitigating decided issues is also inconsistent with the public policy that a small claims plaintiff is bound by an adverse judgment. [Bailey v Brewer (2011) 197 CA4th 781, 790–791; Pitzen v Superior Court (2004) 120 CA4th 1374, 1386.]
If you do try to unlawfully collect a debt by claim splitting – you might get busted under Fair Debt Collection Laws!
You Tube Video's
Get FREE Instant Individual & Family  California  Quotes - Including Tax Subsidy Calculation - Guaranteed Issue - No Pre-X Claus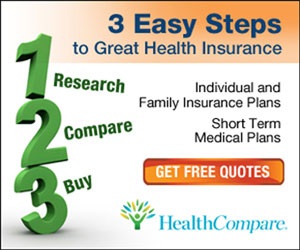 Full Instructions to use Individual Quote Engine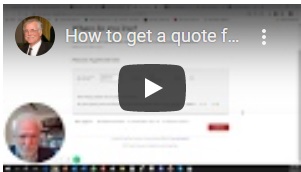 #

Appeal Guide 



DOI Washington State
*************************
Right to Appeal - if claim denied
CA #SmallClaims Court Guide 56 Pages
Gathering the documents you need


How Mediation Works & Paper Mediation Request Form
Appeals?  Grievances?
Check the FULL policy, EOC - Evidence of Coverage here's a specimen and see what the rules are on cancellation and notice.
Then if you do decide to do an appeal, (page 151 in specimen policy) or view our webpage  on appeals, you'll  know what to argue about.