Mental Health Parity and
Addiction Equity Act of 2008
The Mental Health Parity Act of 1996 (MHPA)
MHPA is a federal law that may prevent your group health plan from placing annual or lifetime dollar limits on mental health benefits that are lower – less favorable – than annual or lifetime dollar limits for medical and surgical benefits offered under the plan.
The act removes separate treatment limitations for mental health and chemical dependency benefits (including number of visits, days of coverage, and annual dollar limits) and requires cost sharing for these services to be equal to or less than the cost sharing for other health care services. (Federal Mental  Health Parity Act of 2007 NAMI More on Mental Health Parity NAMI) Public Law 110–343 wikipedia.org/110-343
MHPA applies to most group health plans with more than 50 workers. MHPA does NOT apply to group health plans sponsored by employers with fewer than 51 workers. MHPA also does NOT apply to health insurance coverage in the individual market.
MHPA is a federal law that requires that annual or lifetime dollar limits on mental health benefits provided by a group health plan be no lower than the annual or lifetime dollar limits for medical and surgical benefits offered by that plan. MHPA applies to employers with more than 50 employees. For up to date information on the applicability of the Mental Health Parity Act, contact the EBSA regional office nearest you.
HR 1424 Mental Health Parity and Addiction Equity Act of 2008
Code of Federal Regulations §146.136   Parity in mental health and substance use disorder benefits.
The MHPA does not prohibit group health plans from:
Covering mental health services within network only, even though the plan will  pay for out of network services for
medical/surgical benefits (although with  higher out-of-pocket cost to the subscriber);
Increasing co-payments or limiting the number of visits for mental health  benefits;
Imposing limits on the number of covered visits, even if the plan does not impose  similar visit limits for medical and surgical benefits; and
Having different cost-sharing arrangements, such as higher coinsurance payments for mental health benefits, as compared to medical and surgical benefits
.A visit limit coupled with a usual, customary, and reasonable (UCR) charge is not  the equivalent of an annual or lifetime dollar limit. As a result, it is not a  violation of the MHPA requirements.  Payments made by the plan on the basis of  UCR charges will vary from one case to the next.
What is not permitted is a limit  on the number of visits, together with a fixed dollar limit per visit, for example,  60 visits annually at $50 per visit (totaling $3,000), unless the medical-surgical  coverage is the same.cms.hhs.gov
Medicare & You - Mental Health
Medicare & Mental Illness # 10184   
Our Webpage on Medicare & Mental Health
Compliance Assistance Guide from DOL.Gov Health Benefits under Federal Law
Mental Health Videos
Mental Health Video - updates on Mental Health Parity - Mental Health must be covered the same as physical health
PBS Bedlam VIDEO  In an effort to get to the bottom of the current mental health crisis in the U.S., psychiatrist and documentarian Kenneth Paul Rosenberg M.D. chronicles personal, poignant stories of those suffering from mental illness, including his own family, to bring to light this epidemic and possible solutions. Shot over the course of five years, Bedlam takes viewers inside Los Angeles County's overwhelmed and vastly under-resourced psych ER, a nearby jail warehousing thousands of psychiatric patients, and the homes — and homeless encampments — of people affected by severe mental illness, where silence and shame often worsen the suffering.  See Trailer  Available till October 30th
Dental For Everyone,
has an excellent  website with full brochures, Instant online quoting and enrollment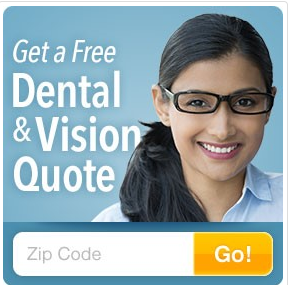 One of our colleagues on how Dental for Everyone Works..
May a plan impose other restrictions on mental health benefits?
Yes.  Plans are still able to set the terms and conditions (such as cost-sharing and limits on the number of visits or days of coverage) for the amount, duration and scope of mental health benefits. http://www.dol.gov/
Resources & Links
Consumer Resources
wikipedia.org/Mental_health_parity
Technical Resources
IRS Code § 9812. Parity in the application of certain limits to mental health benefits
Federal MHPA Renewal Legislation S.558
Go to the Library of Congress and put this information in their search screen, to learn more about any pending legislation: