Insurance Code §10144.5
(a) Every policy of disability (health) insurance that covers hospital, medical, or surgical expenses in this state* … shall provide coverage for the diagnosis and medically necessary treatment of severe mental illnesses of a person of any age, and of serious emotional disturbances of a child, … under the same terms and conditions applied to other medical conditions,
(b) These benefits shall include the following:
(2) Inpatient hospital services.
(3) Partial hospital services.
(4) Prescription drugs, if the policy or contract includes     coverage for prescription drugs.
How to obtain, get or find these benefits?
(c) The terms and conditions applied to the benefits required by this section that shall be applied equally to all benefits under the disability (Health, Medical)  insurance policy shall include, but not be limited to, the following:
(1) Maximum lifetime benefits.
(2) Co-payments and coinsurance.
(3) Individual and family deductibles.
   (d) For the purposes of this section,
"severe mental illnesses"
shall include:
(1) Schizophrenia  schizophrenia.com/ *** WebMD
(2) Schizoaffective disorder. ***  WedMD
(3) Bipolar disorder (manic-depressive illness). bipolar.com/***  WebMD
(4) Major depressive disorders. ***  WebMD
(5) Panic disorder. ***  WebMD
(6) Obsessive-compulsive disorder.***  WebMD
(7) Pervasive developmental disorder WebMD  or autism. *** Web MD
(8) Anorexia nervosa. *** WebMD
(9) Bulimia nervosa.  ***   WebMD
(e) For the purposes of this section, a child suffering from, "serious emotional disturbances of a child" shall be defined as a child who
(1) has one or more mental disorders as identified in the most recent edition of the Diagnostic and Statistical Manual of Mental Disorders,  other than a primary substance use disorder or developmental disorder, that result in behavior inappropriate to the child's age according to expected developmental norms, and …
CA Insurance Commissioner letter to All Health Insurance Companies to comply with SB 855 to provide coverage for medically necessary treatment of mental health and substance use disorders, as defined, under the same terms and conditions applied to other medical conditions.
(g) This section shall not apply to accident-only, specified disease, hospital indemnity, Medicare supplement, dental-only, or vision-only insurance policies.  Autism 7.1.2012 SB 946  §10144.5.
So, one must compare AB 88, with the
EOC Evidence of Coverage, which you have a right to receive prior to purchasing coverage and the
Essential Benefits under Health Care Reform, namely Mental Health.
Medicare & You - Mental Health
Medicare & Mental Illness # 10184   
Our Webpage on Medicare & Mental Health
Los Angeles Consumer Resources #Directory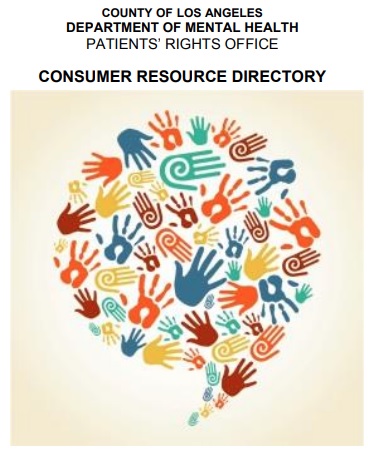 Our webpage on EOC Evidence of Coverage - Plain English, even if they are 2 to 300 pages
Guide to Mental Health Benefits (The Mighty)

Compliance Assistance Guide from DOL.Gov Health Benefits under Federal Law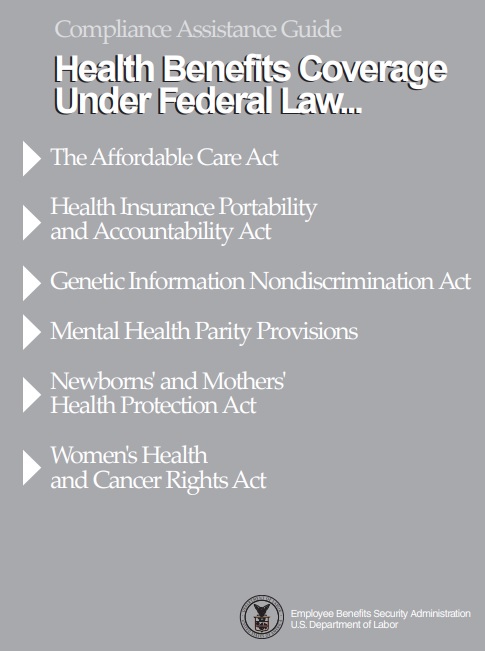 Mental Health Videos
CMS Learning Aid for Mental Health Professionals
See our Main Webpage on Mental Health
Consumer Resources & Links
CHCF 34 pages on CA Mental Health Parity
insurance coverage for behavioral and mental health. http://on.apa.org/parity-law.
Bazelon Center Paper on Health Reform & Mental Health
Aetna on Mental Health
Sample Level of Care Assessment Tool
Applied Behavior Analysis Assessment Guide 
Insurance Gender Nondiscrimination Act (IGNA), also known as AB 1586, prohibits health plans from denying medically necessary health care to transgender individuals insure me kevin.com
Laura's Law Involuntary Treatment of Mentally Ill passes in LA County  latimes.com/  *  en.wikipedia.org
Marissa Rea v. Blue Shield of California
California Mental Health Parity Act requires Blue Shield to provide medically necessary treatment for people suffering from severe mental illnesses, including anorexia and bulimia.
The case involved Blue Shield's denial of residential treatment for the plaintiffs' eating disorders. Blue Shield argued that all the Parity Act required was equality of treatment between mental and physical illnesses and, since its policy did not cover residential treatment for physical illnesses, it did not have to provide residential treatment for severe mental illnesses.
"This decision confirms that residential treatment is one of the most effective treatments for eating disorders, and must be available to California insureds who need this treatment," * Class Action Lawsuit * Casetext.com *    kantor  law.net
* Geographic Location of beneficiaries
California mental health care parity law, requiring health insurance policies to cover treatment for mental illness on same terms and conditions applied to other medical conditions, applied to health plan beneficiary who did not live in or seek medical care in California, even assuming that parity law applied to policies written to cover expenses incurred in California, inasmuch as plan was written to provide benefits to California beneficiaries, and did not limit its application on basis of where individual beneficiaries lived or sought medical care. Thompkins v. BC Life and Health Ins. Co., C.D.Cal.2006, 414 F.Supp.2d 953
How to Obtain Behavioral Health Services
Instructions for finding a network mental health or substance abuse provider for example
If you're an existing Blue Shield of California member, simply register and log in to blueshieldca.com. Your plan will be pre-selected. Then:
• Under "Provider types," select Doctors or Facilities
• Click Advanced search and select "Mental Health Caregivers" or "Mental Health or
Substance Abuse Facilities"
• Enter your city and state or zip code, and click Find now
Blue Shield.com
*
***
You do not need a referral to see a behavioral health specialist. You may self-refer to a specialist in
Anthem Blue Cross' Behavioral Health network
. Please confirm that the specialist is a participating provider at the time and location of service. For more information regarding mental health or chemical dependency services, please refer to the behavioral health disclaimer section in the
Provider Finder
section of Anthem Blue Cross' website Member Access.
Outpatient professional mental health or chemical dependency services do not require an authorization or referral from your primary care physician (PCP) or medical group/IPA. Your PCP, however, may be able to recommend the appropriate type of provider for your needs.
In order to receive benefits under your HMO plan, you must access mental health or chemical dependency services from an Anthem Blue Cross (Blue Cross) Behavioral Health network provider. Please contact the provider directly to verify participation in the network and confirm that he/she is accepting new patients.
For behavioral health provider groups, please note that each individual professional in the group may not be listed on Provider Finder. Please call the group directly to verify those professionals participating in Anthem Blue Cross' Behavioral Health network.   (anthem.com)