Care 1st – Promise – Blue Shield




How to enroll in Medi-Cal
Some of the Best Things in Health are Free
Before a beneficiary can enroll with Care1st, now Promise, they must first enroll in the Medi-Cal program by following the steps below:
It's not FREE!!!  I as a taxpayer, pay for it.  Worst of all, I don't get reimbursed for the costs, implementation and creativity of this website and especially not for filling out the application!
STEP 1 – Applying for Benefits
How to enroll in Blue Shield Promise – Medi-Cal
Individuals seeking to enroll in the Medi-Cal program must first visit the nearest Department of Social Services (DPSS) / County Welfare Department and apply for benefits.
If eligibility is established, the beneficiary is advised to attend an on-site information session administered by Health Care Options – a California Department of Health Services private contractor – to learn about available health care choices. 


Contact Blue Shield Promise Medi-Cal
If you have any questions about your benefits or the cost for care you got from your doctor or hospital, please contact us. If you receive a bill for a service, please contact us.
Los Angeles County
 Phone:(800) 605-2556 [TTY: 711], 8 a.m. – 6 p.m., Monday – Friday.
 Fax: (323) 889-6236
  Blue Shield of California Promise Health Plan
Member Services
601 Potrero Grande Dr.
Monterey Park, CA 91755
San Diego County
 Phone:(855) 699-5557 [TTY: 711], 8 a.m. – 6 p.m., Monday – Friday.
 Fax: (619) 528-4820
  Blue Shield of California Promise Health Plan
Member Services
601 Potrero Grande Dr.
Monterey Park, CA 91755
Information for Medi-Cal Members
Evidence of Coverage, Find a Provider, etc
STEP 2 – Getting Assistance, if needed
Health Care Options is responsible for educating Medi-Cal recipients about their benefits and how to enroll in a health plan. Beneficiaries needing further assistance or who have questions can contact Health Care Options at 1 (800) 430-4263 (or TDD for the hearing impaired: 1 (800) 430-7077). Beneficiaries may also contact Care1st Health Plan 1-800-605-2556 or their doctor's office and receive assistance with completing the enrollment form.


STEP 3 – Receiving the packet
Upon receiving beneficiary eligibility information from DPSS, Health Care Options mails each recipient an enrollment packet. The packet contains enrollment materials as well as explains that the beneficiary must choose a health plan, what health plans are available, and that if the enrollment form is not completed and received at Health Care Options in 30 days a health plan will be chosen for them. When Health Care Options chooses a health plan for the beneficiary, it is called default or "automatic assignment." 

Beneficiaries are primarily defaulted because they do not receive the enrollment packet, they do not understand the information because it was sent in English and they speak another language, or they submitted an incomplete enrollment form. Some are defaulted due to administrative and processing errors. Beneficiaries that are defaulted are not prevented from later choosing a health plan of their choice.  care1st.com


Member Services1-800-605-2556 (Medi-Cal/ Healthy Families)
Contact Information By County
LOS ANGELES ORANGE SAN BERNARDINO RIVERSIDE
Care1st Health Plan
601 Potrero Grande Drive
Monterey Park, CA 91755
Phone (323) 889-6638
Main Fax (323) 889-6255
SAN DIEGO
Care1st Health Plan
3131 Camino del Rio North Suite 1300
San Diego, CA 92108
Phone (619) 528-4800 Main Fax (619) 528-4820 (All Claims go to Monterey Park)
Care1st Health Plan Informational Resource Center
5946 Pacific Blvd.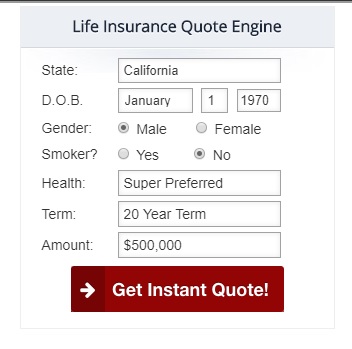 Set up a phone, skype or face to face consultation 
Tools to help you figure out how much you should get
Life Insurance Buyers Guide
Video on how much coverage for death protection you need