What if I can't buy or enroll in

Medicare Part A or B?
I missed a deadline or haven't lived in the USA long enough
Solutions
There are 3 conditions for which the Bridge Plan is used as a temporary substitute:
Medicare Restriction #1: Medicare will accept people who have been a permanent resident of the United States for at least five years. This does not require citizenship or any payment into Social Security prior to eligibility. The only requirement is that they must pay a premium to have both Part A and Part B.
Petersen's Solution #1: The Bridge Plan is available to persons who have become permanent residents of the United States and who are within the five year waiting period for Medicare eligibility.
Medicare Restriction #2: Some people may be eligible for Medicare due to age and qualifications, but have failed to enroll. Enrollment is not automatic. Social Security does not remind people to enroll. If they miss their enrollment period they must wait to enroll at a later date. This may be as much as 18 months later!
Petersen's Solution #2: The Bridge Plan will cover them with benefits similar to Medicare on a temporary basis until the next enrollment opportunity.
Medicare Restriction #3: Some people, for various reasons, have only Part A or Part B. They may be able to get the additional part through Medicare, but at a later date.
Petersen's Solution #3: The Bridge Plan may be sold with both Part A and Part B, just Part A, or just Part B.
With this plan senior citizen clients will be reassured by the fact that they can go to any doctor and any hospital. This temporary plan comes in two parts.
One covers hospitalization, hospice, nursing, and home health care;
the other covers the costs of physicians and surgeons, ambulances and other medical needs.
senior citizen clients can choose to be covered by either option or both!
With PIU's Bridge Major Medical Insurance Plan,  senior clients will be safe from financial ruin should anything happen to them while they wait to be accepted into the US Medicare system.
You are  not eligible for Medicare or an ACA plan
the insured is unable to secure short-term medical coverage.
New Benefit – Complications Due to Hypertension Benefit
Health complications resulting from Medically-Controlled Hypertension will not be considered a Pre-existing Condition.  Piu.org
Download Petersen Bridge brochure & application
Be sure to send us your completed application, so that we will be your agent.  Please put our producer #30410 in the upper right hand of the application
ObamaCare-ACA only requires lawful presence – not length of time in USA  – can even pay subsidies  –  Get Quotes
Bridge Plan – While waiting for Medicare Coverage 
Be sure to add our producer #  30410 as agent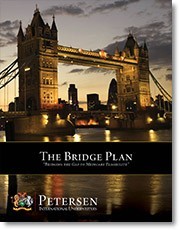 Medicare Enrolling in Parts A & B # 11036

if you already have Part A, you can't enroll for Part B online,  you have to fill out a form OMB No. 0938-1230 !
Medicare and You 2021 #10050  
Everything you want to know – Read Along
Video
Deciding to Sign up for Part B Doctor & Out of Hospital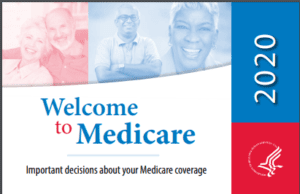 How to save $$$ on Medicare Video