Can you waive the Part B Late Enrollment Monetary & Waiting Period Penalty
if you've been with Covered CA?
7.16.2019 Update from Covered CA private email:
The extension was granted until September 30, 2019, I got this information from a letter sent to a member who potentially could be eligible for Medicare. This letter has been sent to members who could be eligible for it. I would not have a copy available to provided to you. However, one of your members may have one sent to them if they are over the age of 65 or report SSDI. You can review their documents and correspondence to see if it is available. If the member does not qualify for free Medicare Part A then they would not be eligible for it since that is one of the requirements. If member does not meet the requirements they must wait for the next open enrollment period to enroll in Medicare.
Yes, if you remedy the situation by 9.30.2018 get details at   ca health advocates.org/equitable-relief-waiver-of-part-b-penalties-ends-sept-30-apply-now
Who can apply?
You should apply if you qualify for premium-free Part A AND you became eligible for Medicare on or after April 1, 2013, but did not enroll in Part B during your Initial enrollment period and, instead, stayed in your Marketplace plan
call your local Social Security office to make an appointment to apply in person at 1-800-772-1213. This is the quickest way to make sure you can utilize this equitable relief.
Medicare Part B enrollment form (Form CMS-40B)
Why can't people whose IEP – ICEP Initial Enrollment Period started on or before March 1, 2013 get this equitable relief?
These individuals are not eligible for the equitable relief because the Marketplace (and the APTC and income based CSRs) wasn't available to them during their Medicare IEP nor a factor in their decision to refuse or drop Medicare Part B coverage.  Insure Me Kevin.com blog * cms.gov/Equitable-Relief-Fact-Sheet  *  
Related pages
Medicare Publication # 11694 Medicare & Covered CA
Part D Rx Late Enrollment Penalty – Calculations
#Medicare10050 and You 2021   
Everything you want to know - Read Along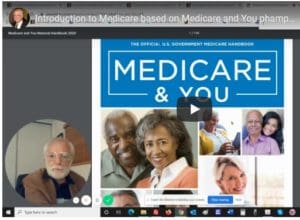 Your Medicare Benefits # 10116