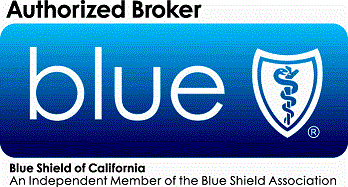 Here's our notification from Blue Shield about their request for your Social Security #, so they can tell the IRS you have coverage, so you won't get a tax penalty, under the mandate.
Request to Subscribers with Missing SSNs
On December 15, 2015, and January 6, 2016, letters will be sent to subscribers and their covered dependent(s) with missing Social Security Numbers (SSNs) requesting completion of a pre-populated form. This request is in compliance with a provision of the ACA, which requires insurers, such as Blue Shield of California, to provide annual reporting of Minimum Essential Coverage (MEC). The mailings will be sent to new members with missing SSNs who joined since the November 2015 mailing.
As a reminder, the lines of business included in this requirement are Individual & Family Plans (Off-Exchange), Federal Employee Plan HMO, Core, Small Business, Premier, and CalPERS markets.
We have created broker-employer talking points and FAQs to help you understand the requirements. For detailed information about the MEC-EOC requirements, please contact your Blue Shield account manager or go to the IRS website at www.irs.gov/Affordable-Care-Act/The-Individual-Shared-Responsibility-Payment-An-Overview.
Blue Shield Required Annual Notification to Members
Fully insured subscribers (excludes Shared Advantage, ASO, Medicare, and FEP) will receive annual notification notices by December 31, 2015. The annual notice helps Blue Shield to satisfy federal, state, and NCQA/HEDIS requirements for notification to subscribers.
Blue Shield Affliate Website for
Quotes and Instant Enrollment
Child Pages – Tax Forms, Publications, Etc.